Website Development Company in New York
AppCode Technologies have been offering top rated result driven solutions for a while now since our inception in India way back in 2016 and inspite of our Indian origin, we have significantly gained prominence in becoming one of the most sought after web development company in New York. We have a track record of projects delivered that we are absolutely proud of and helped our clients to outshine above the rest. We are proud to say that over the years we have worked with brands of all sizes and our qualitative accomplishmentshave brought us repeat business a number of times.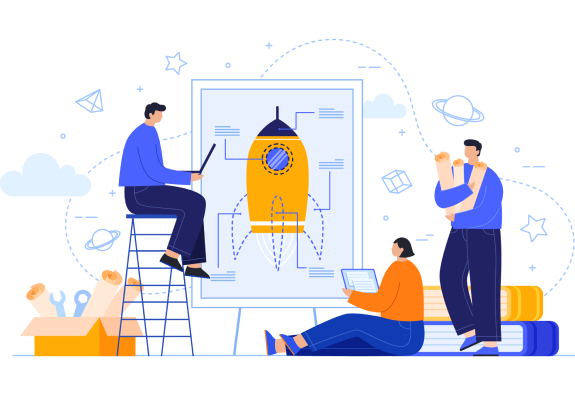 Website Development Company: Benefit to Your Business
A site is the business identity combining all the aspects of a business at one place meant to build rapport with the customers. We are rated as the best website development company in New York frequently by our clients since we achieved breakthroughs in the projects we undertook. We have had heights of successes achieved due to optimum client satisfaction.
We have been successful enough in withstanding so long due to our trusted standards followed in design and development for years.
The only thing we do is listen to clients all the time no matter what and will only interrupt when our knowledge needs intervention.
We have a diverse team of people consisting of decisive management, skilled designers and developers, and quality assurance testers with a keen eye.
We only start once we are through with the project scope, requirements, feedback, and our past working experience with similar projects.
With the help of project collaboration tools, we always keep our clients in loop at any given stage so that they can add value whenever required.
Increase Your Business Presence Online with Web Development Services
Choose Us as your Marketing-Technology Partner for Web Applications by Calling us at +91-9650480888 or mailing us at info@appcodeindia.com
Lets Get Started
Website Development Company 4-Step Robust Web Development Process
We have a step by step process towards designing a web identity across all sized businesses spread across industries. Whether you need to have a static design in place or want your site to be dynamic, we will have that exact website in place. Our years of experience with web development in New York make us a reliable choice with organised stages with well defined stepping stones to completion.
Discovering about clients: We have an in-depth discussion of project requirements with the scope defined.
Planning out things: After thorough with the project understanding during the kick-off meeting, we start working upon achieving the milestones by setting priorities.
Execution of project modules: This is where we first create wireframes followed by designing, development, and testing stages to have a working prototype prepared.
Delivering the end product: Finally we get the project deployed to the clients when everything is just as planned.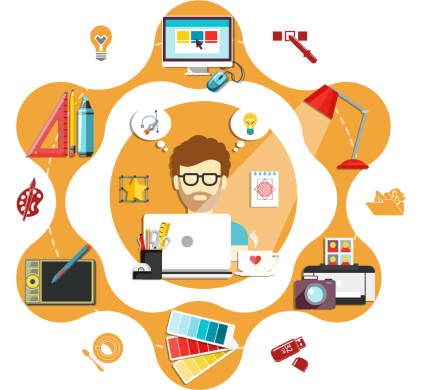 Website Development Company Technologies
We always have our keen eye on the market to help deliver you that would be best in your business interest. Hence, we have our website development in New York process in that direction for the utmost fulfilment of your goals. There are a number of technologies we work with to fulfil any kind of projects we come across whether be PHP, Python, Wordpress, Javascript, HTML/CSS, Laravel, CodeIgniter, and more such platforms.

CodeIgniter
Django
Angular JS
Wordpress
Laravel
HTML5 / CSS3


Our Website Development Work Portfolio
Rahul Chauhan | Founder | RoomsXpert.com
He got the portal stable & is being developed under his able guidance. He and his team took all the pain, conceptualized, designed & got them worked. I strongly recommend Mr. Sandeep Srivastava of AppCode Technologies for all future requirements. I wish them all the very best for their all future endeavours AppCode Technologies is an excellent technology partner for us.
Anil Yadav | Director | Secondbuy Tech Pvt. Ltd.
Sandeep Ji gave a shape to my idea of "SECONDBUY" mobile app and take it on new heights. I appreciate his thinking on mobile app development. I also appreciate his team which has in depth knowledge to bring the ideas to reality. Today "SECONDBUY" mobile app is flying due to their dedication. I highly appreciate & recommend the AppCode Technologies Pvt. Ltd.
Sanjiv Dhir | Director | Azure Collections
I, SANJIV DHIR Director of Azure Collections highly recommend Mr. Sandeep Srivastava of Appcode Technologies Pvt. Ltd. for their capability in web development, mobile application development and as a software technology partner for all your website & other software development needs. We wish Mr. Sandeep Srivastava all the best in their future endeavours.
Website Development Company: Why Choose Us in New York
We do keep in mind what the clients exactly want and accordingly we have grown to be the best website development company in New York with immense trust.


15+
Team of Professionals




Website Development Company in New York for Individual, Startup & Enterprises
AppCode Technologies being the best web development service provider company in new york, we ensure that while allocating roles and responsibilities, we work towards a common goal for clients. Furthermore, as the best website development company we also rely heavily on the target audience and clear purpose for best results.
Stop Losing Your Business To Your Competitors !!
Let's get started! Call us at +91-9650480888 or mail us at info@appcodeindia.com