Hire Python Developer: Broad Range of Custom Python Development Services
If you plan to hire python developer from AppCode Technologies, what you expect is the personalised solution that is not just end to end, but fulfilling in terms of business requirements. We do not stop at anything whether be the complexities involved, size of the project, time we have on hand to complete, or budget allocated. When you hire dedicated Python developer from among us, it means we head start on building a customised solution for you. Further more, we have the tendency to integrate into your existing setup to have a smooth communication.

Extended
Developer Team
Our experts work on their own as an extension to your team
Diverse team of programmers and quality assurance testers
Incorporate people within yourself who know their job well

Offsite
Developers
We do a strict selection of serious in spite of being offsite
Experienced people working for you with full devotion
Error free reporting and communication at any given time

Product
Development
Use of agile methodology to guarantee a complete product
Feedback is our single biggest motto within development
Testing of the product as soon as we complete each module

Project
Management
We adapt ourselves to a sprint approach by managing things
Keep a track of our backlog so that things don't pile up later
Prioritisation and re-prioritisation is done as and when needed
Hire Python Developer from AppCode Technologies = Flexibility
You might be wanting to hire full time python developer to do the job and that is what we are here for. Our highly skilled programming talent have tested intellectual aspects of engineering and applied the same to programming every now and then. You can hire python web developer from anywhere, but think about it for a second as to what if the value delivered is not what was expected out of it. We apply the right mix of professional acumen to accomplish a project keeping intact a perfect balance of quality and expectations.
Our Python Developers Are Capable To Encounter Any Requirements
Choose Us as your Marketing Technology Partner by Calling us at +91-9650480888 or mailing us at info@appcodeindia.com
Lets Get Started
Hire Dedicated Python Developers: Our Expertise
The solutions to expect when you hire dedicated python developer from AppCode Technologies, are not just meaningful but even capable of driving strategic business decisions. We quickly gather a team of people to commence with the project as soon as the discussion gets over. We constantly focus on our hiring process at regular intervals to scrutinise IT talent in the market giving you ample choice to hire dedicated python developer from AppCode Technologies. Our key driver is the responsibility we take up not just for managing our people but even for the technical hurdles we encounter.

It takes a great deal of sophisticated knowledge to handle different Python frameworks so as to build the most complicated applications possible and that is what we aim for i.e. extreme reliability, performance, and usability.
There are just too many things with regards to python libraries and that is where the comprehensive domain expertise of our team counts and would surely help with functional applications capable of boosting your business to great heights.

We are flexible with offering data driven products to our client to make things absolute scalable for them using the in class technological features offered by Python for delivering something that is responsive,tailor made, and expandable.
Request A Free Evaluation
Hire Python Developer: Why Choose Us
It is not just about the team size that matters but it is about the microscopic understanding of the subject matter that demands from you to hire full-time python developer and that is what you get to know when you hire developer from us to know what exactly we are talking about. We are not just any company treating a project as any other undertaking but we deeply immerse ourselves into the project taking into account all the activities related to the project likewise meetings, taking feedbacks, working upon suggestions and recommendations, timely reporting, and more for which you need to hire python web developer from us and put it to test.

Highly Cost Effective
If your project doesn't give you enough return on investment then it's no use no matter how good your product tends to be. This is where we proudly say that we have an edge since we develop affordable products and yet do not compromise even a bit on quality.

Latest Technology Development
It is very important to stay updated with the technological scenario and hence we keep up with all the latest developments taking place in python arena. Receive a perfect blend of methodology and technology from us as we are pretty much project conscious in that sense.

Business Specific Developers
You need to have developers on board who understand your business better than you do and accordingly can fulfil the given requirements. Our extensive and ongoing constant training helps our group of people to be readily prepared with all kinds of uncertainties in a project.

No Language Barrier
We may be located in different regions and time zones but that kind of friction doesn't stop us from serving the best to our clients keeping us always on top. We assure to speak up to the clients in terms of understandable lingo and be available from 09:30 to 18:30 IST.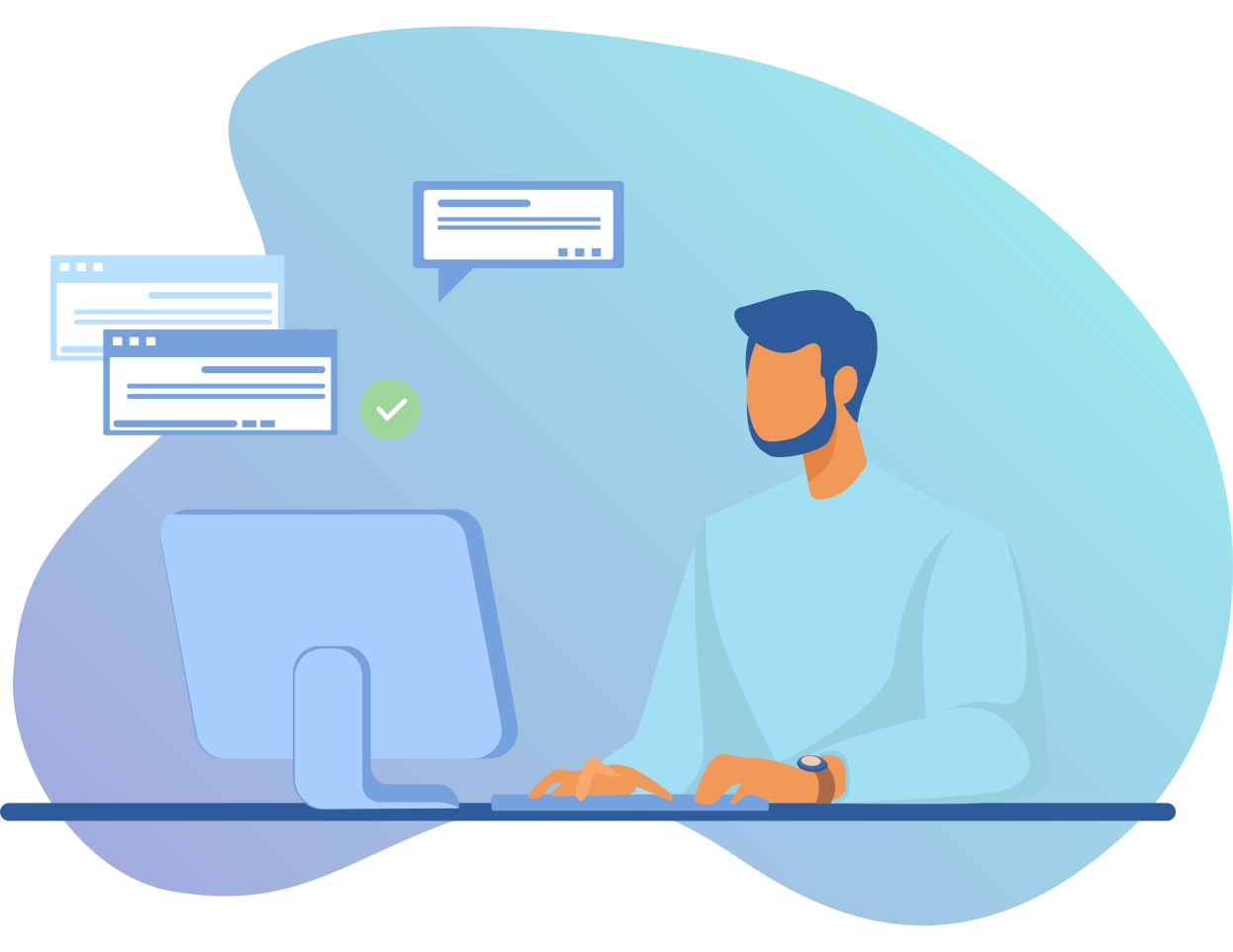 Straddle Your Competition With Your Strategic Move !
Let's get started! Call us at +91-9650480888 or mail us at info@appcodeindia.com
Rahul Chauhan | Founder | RoomsXpert.com
He got the portal stable & is being developed under his able guidance. He and his team took all the pain, conceptualized, designed & got them worked. I strongly recommend Mr. Sandeep Srivastava of AppCode Technologies for all future requirements. I wish them all the very best for their all future endeavours AppCode Technologies is an excellent technology partner for us.
Anil Yadav | Director | Secondbuy Tech Pvt. Ltd.
Sandeep Ji gave a shape to my idea of "SECONDBUY" mobile app and take it on new heights. I appreciate his thinking on mobile app development. I also appreciate his team which has in depth knowledge to bring the ideas to reality. Today "SECONDBUY" mobile app is flying due to their dedication. I highly appreciate & recommend the AppCode Technologies Pvt. Ltd.
Sanjiv Dhir | Director | Azure Collections
I, SANJIV DHIR Director of Azure Collections highly recommend Mr. Sandeep Srivastava of Appcode Technologies Pvt. Ltd. for their capability in web development, mobile application development and as a software technology partner for all your website & other software development needs. We wish Mr. Sandeep Srivastava all the best in their future endeavours.
Our Associates


Hire Python Developer: Let's Build Together
Whether want to just hire python developer or plan to hire dedicated python developer such as us, AppCode Technologies have got all the options available for web development services. It all depends on what you want and we will adapt ourselves accordingly.Sometimes clients demand... to hire full time python developer and at other times they want to hire python web developer who can work flexibly,it all depends on you to choose from and we will have it in place for you. The only thing you need to do is present us with your expectations and help us with your feedback whenever asked for.
Read More
Stop Losing Your Business To Your Competitors !!
Let's get started! Call us at +91-9650480888 or mail us at info@appcodeindia.com