Hire Android Developers
To hire android app developer itself is a tedious and time taking task. Start off your business with us. Be it a complete solution or a piece of work let go your worries with AppCode Technologies because we will take care of your android development needs and expectations. Hire our dedicated android developers with relevant skill set and experience and translate your business requirements into a versatile application with flexible modules.

Highly Cost Effective
When you hire an android developer you can save up to 70% of your cost as compared to the cost you might in·cur in hiring an android developer with same expertise. This could be your first and foremost profitable step towards your business.

Latest Technology Development
Our team of professionals keeps itself abreast of new advancement and technology. Here we strive to provide best in class services in your budget. You can hire our professional android app developers for your short term and long term projects.

Business Specific Developers
Experience the expertise and creative application of knowledge without compromising on the core idea. Our dedicated android developers come out with great results even with limited scope or input and develop best android apps

No Language Barrier
Communication has never been a barrier to us as we embrace every nationality and every language. Our team is competent to understand you. Be it in english or hindi just tell us your needs! Even if you are not from India feel free to contact us.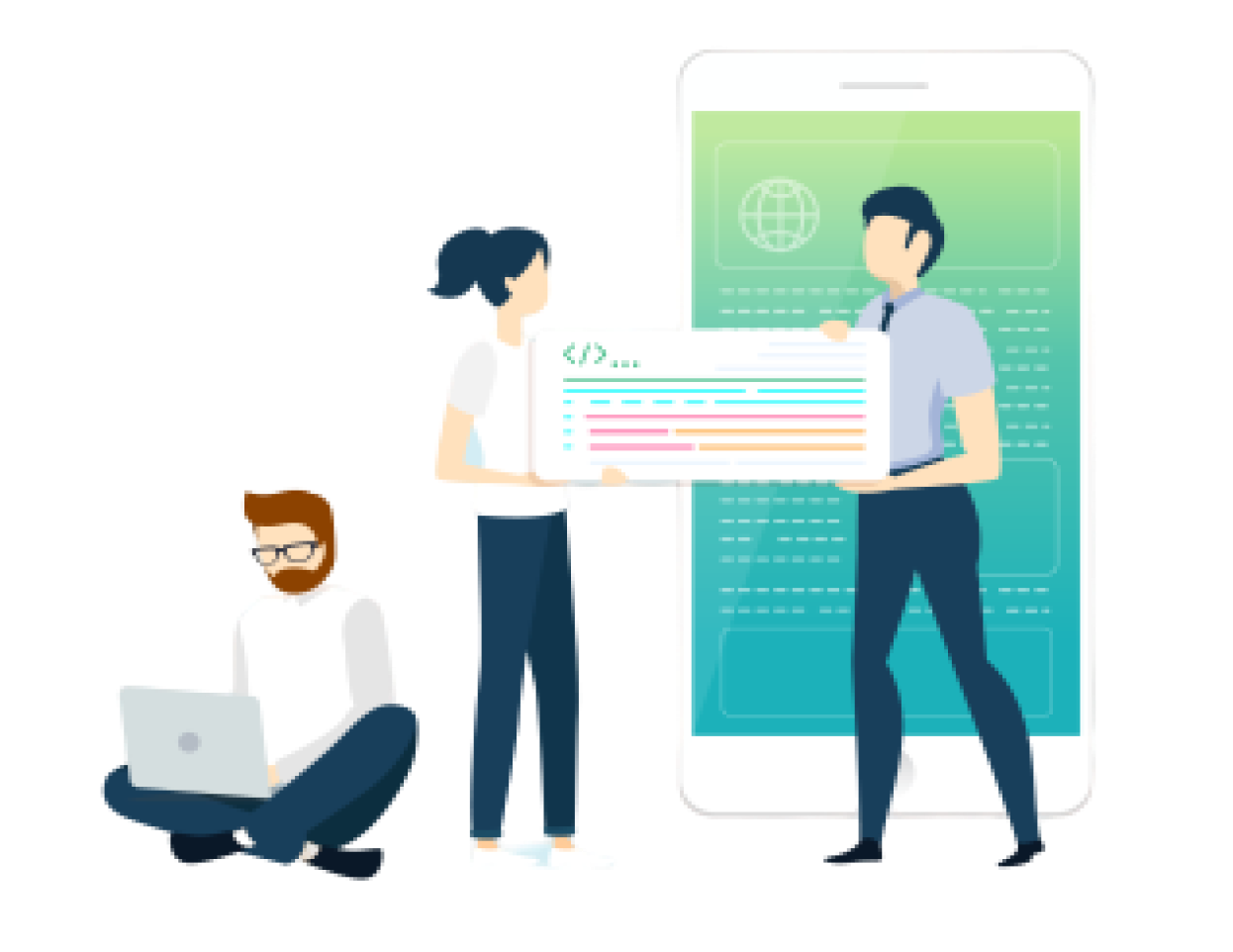 Choose Us as your Marketing Technology Partner by Calling us at
+91-9650480888

or mailing us at

info@appcodeindia.com

Lets Get Started
Android Developers Expertise
We know our customers and their needs. We have been embraced by a number of happy customers and we will continue to do so. We are situated in Faridabad where you can connect with us and hire Android app developer for original or personalized app. They have relevant knowledge and professional attitude towards work and timelines.

We can provide you custom Android apps which are basically tailored as per your needs and requirements. You are just one meeting away from your dream project or business.

We develop responsive UI/UX which is pleasing and vibrant in all respects with intelligent codeflow at the backend with the essence of creativity in application development.

We also provide progressive web android app by which you can easily launch application on your browser and experience the original app and its features hassle free.

We make the best use of screen with tablet apps. It is a prudent task to make an application tablet friendly as not every application is best suited for tablet.

One of the insider processes is wireframing where we carefully keep in mind your requirements as well as technical complexities while developing the app.

We also provide you play store maintenance. We take care of new build release, renewal of App store certificates, change of text and keyword with time.
Request A Free Evaluation
Hiring Our Android Developers = Flexibility
Without a doubt hiring of android developers gives tremendous flexibility scalability and autonomy to the overall project. At AppCode Technologies, you can hire dedicated android developers at great cost. Be a company or an individual one would like to avoid huge establishment costs and office distractions for a time bound project, just pay for what you get and make it cost effective.
Cut Your Costs By Hiring Our Developers
Choose Us as your Marketing Technology Partner by Calling us at +91-9650480888 or mailing us at info@appcodeindia.com
Lets Get Started
Our Android Developer Services
Appcode Technologies offers remote android developers who can assist on your project from home & office both to create best android apps in the market. We offer extended teams, offsite, product developerment developers who possess expertise in android application development and are ready to work as per your requirements. Our android developers professionalised themselves in core android app development.

Extended
Developer Team
Implementing the very best business practices
Provide domain-specific experience
Perform the corrective actions at your location & reduce changes

Offsite
Developers
Strong command on logics and framework
Our on site developers never quit adoption and
Dedicated team of developers offering technical assistance

Product
Development
Catering to the launch and release of product
Continuous developers support and service
Timely monitoring and improvements of products and services

Project
Management
Hire our managers to keep track of your projects
Full project analysis and progress visibility
Simply your project management and let our manager take care
Testimonials
Rahul Chauhan | Founder | RoomsXpert.com
He got the portal stable & is being developed under his able guidance. He and his team took all the pain, conceptualized, designed & got them worked. I strongly recommend Mr. Sandeep Srivastava of AppCode Technologies for all future requirements. I wish them all the very best for their all future endeavours AppCode Technologies is an excellent technology partner for us.
Anil Yadav | Director | Secondbuy Tech Pvt. Ltd.
Sandeep Ji gave a shape to my idea of "SECONDBUY" mobile app and take it on new heights. I appreciate his thinking on mobile app development. I also appreciate his team which has in depth knowledge to bring the ideas to reality. Today "SECONDBUY" mobile app is flying due to their dedication. I highly appreciate & recommend the AppCode Technologies Pvt. Ltd.
Sanjiv Dhir | Director | Azure Collections
I, SANJIV DHIR Director of Azure Collections highly recommend Mr. Sandeep Srivastava of Appcode Technologies Pvt. Ltd. for their capability in web development, mobile application development and as a software technology partner for all your website & other software development needs. We wish Mr. Sandeep Srivastava all the best in their future endeavours.
Our Associates


Stop Losing Your Business To Your Competitors !!
Let's get started! Call us at +91-9650480888 or mail us at info@appcodeindia.com