Python Development Services
For Crafting Innovative Website & Apps
AppCode Technologies have grown to be a promisingend to end firm deploying python development services and we are the liking the way we are going about. We have embraced our client needs and hence have successfully completed projects with flawlessness. We see every client project objectively thinking it from a user perspective and hence devise solutions that turn out way apart. As an ethic based python development company, we do our job with full sincerity taking into account the seriousness of business needs.

Python Machine Learning
Build highly modernized apps with contemporary concepts.

Custom Python Development
Transform thoughts to reality with one-of-kind customized development.

Enterprise Oriented Python Solutions
Skillfully devise enterprise based python solutions innovative in nature.

Python CMS Development
Keep building python products that play a role in building a CMS.

Python Hybrid Programming
We fulfill the needs of a hybrid app that requires python in the base.

Python Support & Maintenance
Perform ongoing maintenance with Python platform through a post delivery support.

Migration & Upgradation Services
Irrespective of the legacy system we help with transition.

IT Consulting Services
You might need our consulting options in different aspects of IT.
Discuss Your Python Project With Our Specialists
Choose us as your reliable Marketing-Technology Partner for Python Projects by Calling us at +91-9650480888 or mailing us at info@appcodeindia.com
Lets Get Started
Python Development Services: Technologies & Frameworks We are Working With
Python is slowly and gradually picking up and so we are as a python web development company venturing into python mobile app development as well. We are very clear how to play around this object oriented open source platform very much ideal for rapid improvement. We are the best python development service provider company since we get involved to a grass root level with our every project. Let us decipher your python project and understand what technologies to use in your case.


Virtualenv
Gunicorn
Asyncio
Sqlalchemy
Soup
Memcached

Python Development Services: Dedicated Development Team
The open source nature of Python gives us a lot of privilege to have full time dedicated team at your service. We offer end to end full time python development services to clients across verticals. Our dedicated people are all there to help you out at any given time no matter what. We as a stellar python development company who understand what commitment and dedication bring to the table so we do deliver world class products without compromising on anything.
Highly experienced people with high level of expertise
There is a proven history of successful projects to prove us
Seamless communication with our clients give us an upper hand
We deliver a perfect amalgamation of UI/UX that is simply great
We follow a cost effective global delivery model with best practices
Our turn around time is a result of our cohesive team work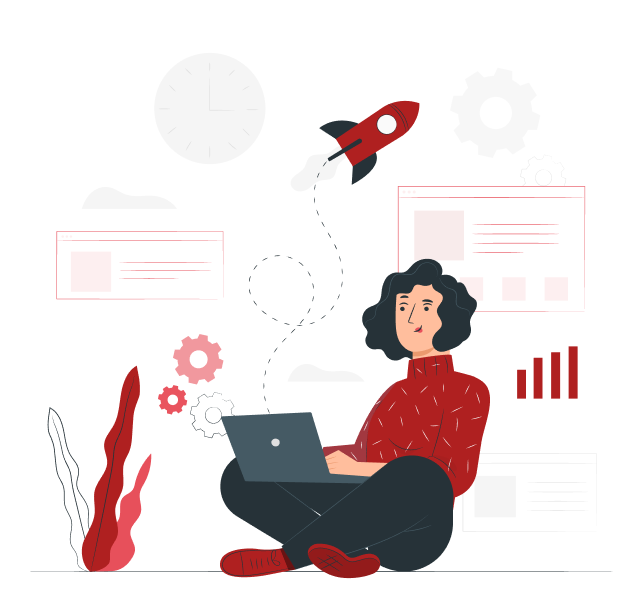 Accelerate your Website & App Development with Python!
Let's get started! Call us at +91-9650480888 or mail us at info@appcodeindia.com
Rahul Chauhan | Founder | RoomsXpert.com
He got the portal stable & is being developed under his able guidance. He and his team took all the pain, conceptualized, designed & got them worked. I strongly recommend Mr. Sandeep Srivastava of AppCode Technologies for all future requirements. I wish them all the very best for their all future endeavours AppCode Technologies is an excellent technology partner for us.
Anil Yadav | Director | Secondbuy Tech Pvt. Ltd.
Sandeep Ji gave a shape to my idea of "SECONDBUY" mobile app and take it on new heights. I appreciate his thinking on mobile app development. I also appreciate his team which has in depth knowledge to bring the ideas to reality. Today "SECONDBUY" mobile app is flying due to their dedication. I highly appreciate & recommend the AppCode Technologies Pvt. Ltd.
Sanjiv Dhir | Director | Azure Collections
I, SANJIV DHIR Director of Azure Collections highly recommend Mr. Sandeep Srivastava of Appcode Technologies Pvt. Ltd. for their capability in web development, mobile application development and as a software technology partner for all your website & other software development needs. We wish Mr. Sandeep Srivastava all the best in their future endeavours.
Our Associates


Python Development Services: What Makes Us the Right Choice for Python Project
The reason we opt for python and operate as a python web development company is due to the fact that python has gained tremendous fame over the years not to forget adapted by most organisations. We do perform constant analysis of the project we take in our hands so that we tend to cover all the aspects while giving room for bugs or errors. We do have ... an active participation into every project with a constant talk with them at every point to have their valuable feedback. As the best python web development service provider company, we do just about everything and hope to fulfil the expectations of clients at all levels not to disregard the clientele needs.
Read More
Stop Losing Your Business To Your Competitors !!
Let's get started! Call us at +91-9650480888 or mail us at info@appcodeindia.com