mobile app marketing services banner
Mobile App Marketing Services : Increase Mobile App Downloads
AppCode Technologies not only have their expertise with mobile app development but also is well versed with mobile app marketing services. We tend to provide our clients an all rounder marketing technology solution with mobile app services. We perform widely used mobile app marketing strategies to bring your android or iOS apps on higher ranks on search engines, app store & play store.
Aiming For Better Brand Equity Of Your Mobile App? Try Our Mobile App Marketing Services
Choose Us as your Mobile App Marketing-Technology Partner by Calling us at +91-9650480888 or mailing us at business@appcodeindia.com
Lets Get Started
Mobile App Marketing Services : Experienced App Marketing Strategies
AppCode Technologies has proved its expertise in mobile app development already but we also aims to provide you all sort of marketing solutions for your mobile app under the same roof to make you grow faster.
Clear & planned strategies
Top keyword analysis for your brand
Higher ranking on search engines
Creative app campaigns to get better audience reach
Improvement in app reviews and ratings with app reputation
Enhanced visibility of your app on apple app store & google play store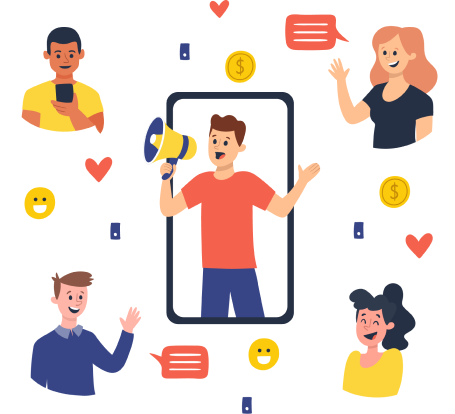 Testimonials
Rahul Chauhan | Founder | RoomsXpert.com
He got the portal stable & is being developed under his able guidance. He and his team took all the pain, conceptualized, designed & got them worked. I strongly recommend Mr. Sandeep Srivastava of AppCode Technologies for all future requirements. I wish them all the very best for their all future endeavours AppCode Technologies is an excellent technology partner for us.
Anil Yadav | Director | Secondbuy Tech Pvt. Ltd.
Sandeep Ji gave a shape to my idea of "SECONDBUY" mobile app and take it on new heights. I appreciate his thinking on mobile app development. I also appreciate his team which has in depth knowledge to bring the ideas to reality. Today "SECONDBUY" mobile app is flying due to their dedication. I highly appreciate & recommend the AppCode Technologies Pvt. Ltd.
Sanjiv Dhir | Director | Azure Collections
I, SANJIV DHIR Director of Azure Collections highly recommend Mr. Sandeep Srivastava of Appcode Technologies Pvt. Ltd. for their capability in web development, mobile application development and as a software technology partner for all your website & other software development needs. We wish Mr. Sandeep Srivastava all the best in their future endeavours.
Mobile App Marketing Services : Lets Increase Mobile app Download & User Engagement
Today one third population is using smart phone and thye top notch industry businesses are running their marketing campaign for their mobile apps as well. With great ease one can target better... audience reach of their business through our mobile app marketing services. With expert panel of digital marketers we perform best app store optimisation services to boost up your brand and its value.
Read More
App Store Optimization (ASO) is the process of improving app visibility within the app stores and increasing app conversion rates. The major app stores are App Store for iOS and Google Play for Android. In addition to ranking high in the app store search results, ASO also focuses on click-through rate (CTR). This means you have to convince people to actually click into your app store listing once they find it.
App marketing is a great tool for growing an app's brand awareness and audience. Our steps to grow your app include:
Create a winning landing page
Understand your target audience and competitors
Excellent app store optimization
Leverage blogs, videos, and social media to reach audiences
Track the performance with actionable insights
You can increase app downloads with app store optimization and a robust mobile app marketing plan. More visibility means more downloads! Encourage ratings and reviews by incentivizing users. You can also do paid promotions on search and display.
In order to rank on Google Play store, you must be great at keyword research! Use these keywords in the title and description. Ratings, reviews, downloads, uninstalls, and usage frequency also impact Play store ranking. Backlinks, promotions, and informative screenshots can all compel users to download your app.
In order to make an app go viral, there needs to be a clear plan. This can involve creating viral content and exciting referral programs, but the most important thing is to reach out to a larger audience. A digital marketing company can help run a marketing campaign that increases your brand awareness, targeting your potential customers.
Stop Losing Your Business To Your Competitors !!
Let's get started! Call us at +91-9650480888 or mail us at business@appcodeindia.com