Unlock The Power Of Artificial Intelligence Services
Successful businesses have exceptional people who are willing to innovate. Our best artificial intelligence solutions & services can give you a robust application that is not just smart and high-tech but is easy to manage as well. Talking about Artificial Intelligence India seems to be a big deal but do you know how efficiency and productivity it can bring to your business after its implementation. We need not worry because we are here to help with the Best Artificial Intelligence Service in India.
Machine Learning
Implementing machine learning in your systems will provide them capability to learn, respond and improve automatically from user's feedback and experience

Natural Language Processing
An approach we follow to convert speakable voice into text or manipulate speech & text with the help of software applications to derieve meaningful information

Business Intelligence
AppCode Technologies combines business analytics, data mining & visualization like techniques to provide complete business intelligence services & solutioning

Predictive Analysis
Baiscally the algorithms we design can read, understand and make choices upon the data and use cases based on pre-prediction features to give superior results

Chatbot Development
AppCode Technologies is cappable to provide you a completely automated customer service bot that can handle all your day to day transactions
Implement AI/ML In Your Product And See Your Product Gets Automated
Then let's get started! Call us at +91-9650480888 or mail us at info@appcodeindia.com
Tailored AI Solutions
With expert panel of artificial intelligence & machine learning developers we provide services that work seemlessly with near to zero error rate. Our AI/ML solutions have been optimised upto the finest level where apart from functional requirements we take care of user's experience as well. THE EXCLUSIVE ASSEMBLAGE OF analytics FROM OUR LEADING ARTIFICIAL INTELLIGENCE COMPANY includes :

Image Analytics

Sales Analytics

Marketing Analytics

Customer Analytics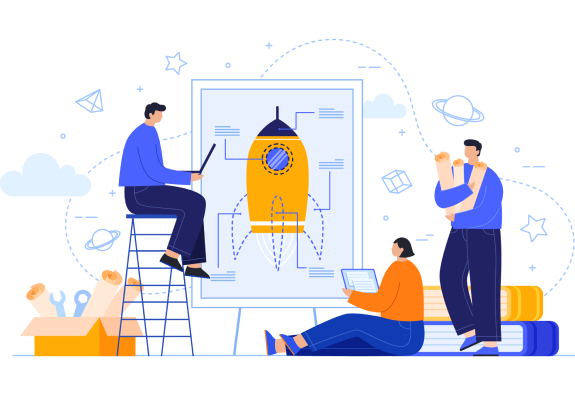 How We Power Your Business With Best AI Services
AppCode Technologies offers end to end consulting and implemenatiton for artificial intelligence service, machine learning services and image processing services give automation to business and process. With the help of our AI/ML based solutions we stand among best artificial intelligence company.
Increased customer retention
Saving $$ by taking preventive measures in advance
Better sales forecasting by taking more accurate descisions to growth improvement
Recommendation system to increase customer's satisfaction
Competitive edge by analysising the anomalies and suspicious behaviour
Boost Your Business By Implementing AI/ML Services In Your Applications
Choose Us as your Marketing-Technology Partner by Calling us at +91-9650480888 or mailing us at info@appcodeindia.com
Lets Get Started
Rahul Chauhan | Founder | RoomsXpert.com
He got the portal stable & is being developed under his able guidance. He and his team took all the pain, conceptualized, designed & got them worked. I strongly recommend Mr. Sandeep Srivastava of AppCode Technologies for all future requirements. I wish them all the very best for their all future endeavours AppCode Technologies is an excellent technology partner for us.
Anil Yadav | Director | Secondbuy Tech Pvt. Ltd.
Sandeep Ji gave a shape to my idea of "SECONDBUY" mobile app and take it on new heights. I appreciate his thinking on mobile app development. I also appreciate his team which has in depth knowledge to bring the ideas to reality. Today "SECONDBUY" mobile app is flying due to their dedication. I highly appreciate & recommend the AppCode Technologies Pvt. Ltd.
Sanjiv Dhir | Director | Azure Collections
I, SANJIV DHIR Director of Azure Collections highly recommend Mr. Sandeep Srivastava of Appcode Technologies Pvt. Ltd. for their capability in web development, mobile application development and as a software technology partner for all your website & other software development needs. We wish Mr. Sandeep Srivastava all the best in their future endeavours.