Hire PHP Developer: Custom PHP Development Services
AppCode Technologies is a leading web design and development company with whom you can hire PHP developer who can help you with any kind of on demand web project going by the "user first" attitude with user engagement as top priority.You might have a lot of choices but we proudly claim ourselves to be the one with a respectful image amongst our clientele. Clients prefer us to hire dedicated PHP developer since we are 'client conscious' and have experience working with verticals.Do check out more on what we offer and let us know your thoughts.

Extended
Developer Team
We have a diverse team of people ready to help you
We have people with experience across technologies
We act your extended team rather than a partner

Offsite
Developers
Remote flexibility of our experts as per your needs
Maintain transparent communication right through
Even though we are apart we are there all the time

Product
Development
Come out with quality because of your ongoing feedback
Tend to focus full time on your project as if treating as ours
We are all used to doing need-based development for clients

Project
Management
Transparency is the key no matter what stage of project we are
Managing manpower and resources is what we take utmost care of
Delivery and budget is always on the back of our mind all the time
Hire PHP Developer from AppCode Technologies = Flexibility
When you hire PHP programmer from our end, you will get to know what kind of cutting edge development we do and how do we achieve consistent results leading to client satisfaction stories who always keep coming back to us with future projects. Even though AppCode Technologies is a website development service provider company based in India, we very well know creation of all kinds of websites irrespective of where we are based and for which you just need to hire full time PHP developer who understands what you want exactly by getting on email, voice call, video call, or meeting in person.
Our Php Developers Are Capable To Encounter Any Requirements
Choose Us as your Marketing Technology Partner by Calling us at +91-9650480888 or mailing us at business@appcodeindia.com
Lets Get Started
Hire Dedicated PHP Developers: Our Expertise
It is the core ability of us to leave a mark on whatever we do with web development. You get to know this when you hire PHP web developer from our team of people. As soon as we get to know what you exactly want to do with your website, we straight get to work since our relationship starts right away as soon as we have the first interaction. It is the years of technical expertise which we are extremely proud of and soon you too can leverage the same when you hire PHP developer from AppCode Technologies.

Not just we help with fixing the existing website via code modifications but get together a whole new enterprise level site for you with the help of our diverse workforce who are well versed with coming out with something that is just unexpected and ahead of time.

We tend to build future sites and applications using the latest jQuery and Javascript with PHP to bring in as much versatility possible consisting of talented group of programmers who have already worked with various domains in PHP environment and all ready to take any project.

Our solutions have been tested against time every now and then and the best part is they have delivered consistent results standing the test of time every now and then helping clients to get more from our less efforts.
Request A Free Evaluation
Hire PHP Developer: Why Choose Us
We help the sites to build right from ground up and that is the power lying when you hire dedicated PHP developer from us. We have helped tons of businesses to sail through the competition with robust websites built for them. No matter what kind of products or services you are dealing with and what kind of website you are striving for, hire PHP programmer from our Indian setup who have catered to clients globally. We do not claim to be doing something that no one else could do but we certainly have an edge, which very few companies have since we work with an Indian mindset and hence emphasise greatly on valuing clientele relationship.

Highly Cost Effective
We always work keeping in the mind the project budget requirements of the clients and hence we tend to deliver things on time not to compromise on quality terms ensuring the features and functionalities to be intact.

Latest Technology Development
In order to deliver hassle free websites, we assure our clients by making use of contemporary latest technologies as to have a competitive edge in deploying white label products unmatched and living up to the expectations.

Business Specific Developers
When you hire PHP website developer from AppCode Technologies, you can rest assure that not just our team strictly adheres to your project requirements while even maintaining privacy concerns at the same time.

No Language Barrier
Hiring php website developer in India such as we can free you from all kinds of communication barriers since we always find a way to communicate with clients through a workforce capable of adapting to the language understood by our clients.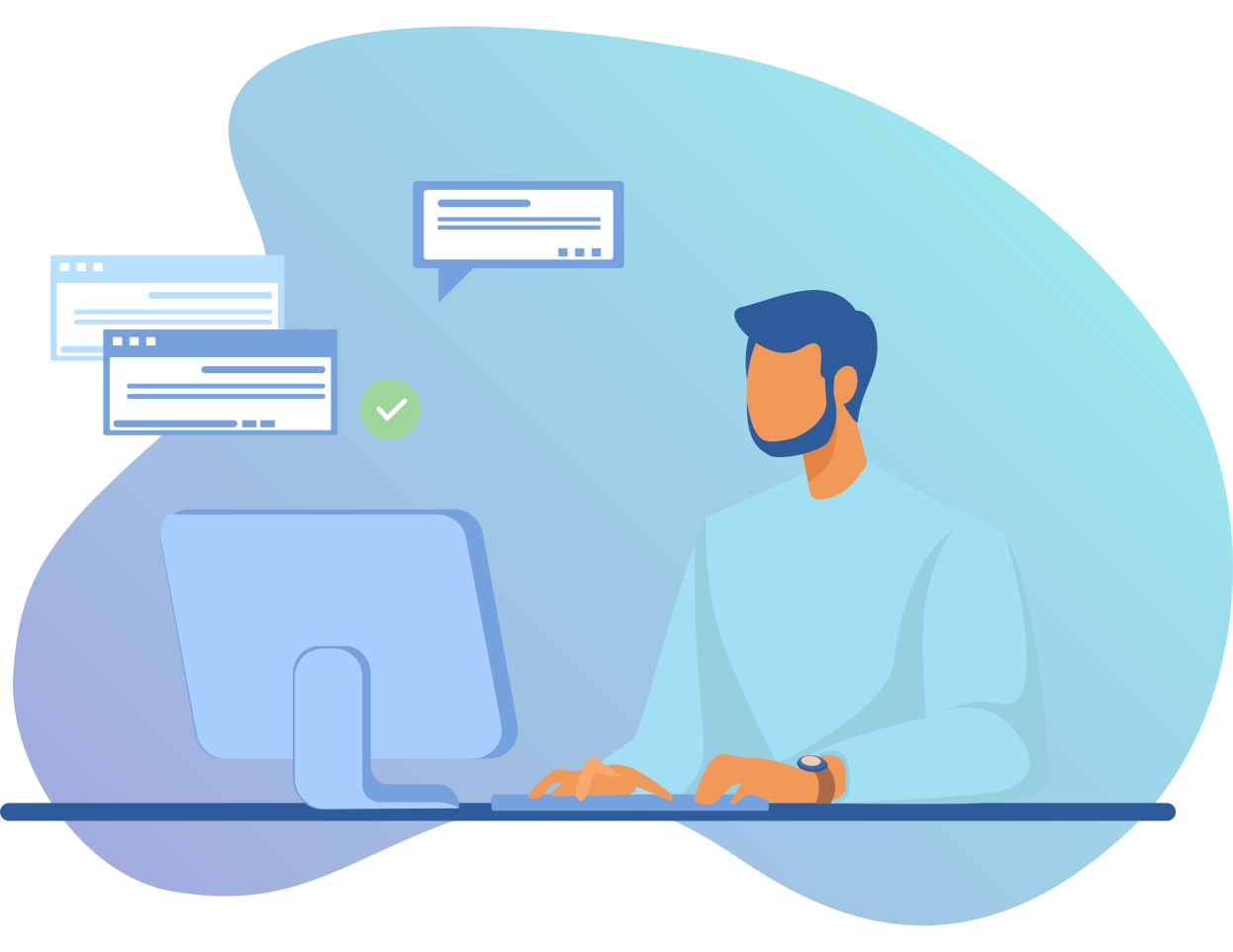 Straddle Your Competition With Your Strategic Move !
Let's get started! Call us at +91-9650480888 or mail us at business@appcodeindia.com
Rahul Chauhan | Founder | RoomsXpert.com
He got the portal stable & is being developed under his able guidance. He and his team took all the pain, conceptualized, designed & got them worked. I strongly recommend Mr. Sandeep Srivastava of AppCode Technologies for all future requirements. I wish them all the very best for their all future endeavours AppCode Technologies is an excellent technology partner for us.
Anil Yadav | Director | Secondbuy Tech Pvt. Ltd.
Sandeep Ji gave a shape to my idea of "SECONDBUY" mobile app and take it on new heights. I appreciate his thinking on mobile app development. I also appreciate his team which has in depth knowledge to bring the ideas to reality. Today "SECONDBUY" mobile app is flying due to their dedication. I highly appreciate & recommend the AppCode Technologies Pvt. Ltd.
Sanjiv Dhir | Director | Azure Collections
I, SANJIV DHIR Director of Azure Collections highly recommend Mr. Sandeep Srivastava of Appcode Technologies Pvt. Ltd. for their capability in web development, mobile application development and as a software technology partner for all your website & other software development needs. We wish Mr. Sandeep Srivastava all the best in their future endeavours.
Our Associates


Hire PHP Developer: Let's Build Together
Planning to hire full time PHP developer working with us? Well, there couldn't be a better decision you can make than hiring developer from us on board who very well understand your business goals and give our best shot to accomplish the same. There are tons of challenges to encounter when hire PHP web developer from unknown avenues and so ... you should invest your faith and trust in an accomplished website development service provider company like AppCode Technologies who are already aware of our strengths and weaknesses. Moreover, it is our way of cordial and polite working style that help us keep grounded all the time while sitting back and patiently hearing to what our clients have to talk about.
Read More
Stop Losing Your Business To Your Competitors !!
Let's get started! Call us at +91-9650480888 or mail us at business@appcodeindia.com