Website Development Company in Los Angeles
Even though AppCode Technologies is an Indian web development company based in India, we do understand what it takes to deliver website development services in Los Angeles keeping in mind the end user expectations and clearly defined business goals. We do comprehend the audience needs and hence help businesses deliver what exactly is required. If our clients are not aware of their purpose, we will help them get set on the right path to have an unparalleled online identity.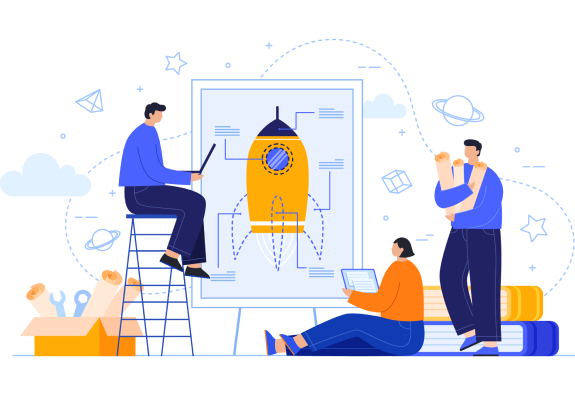 Website Development Company: Benefit to Your Business
Creating websites is as intimidating as you would expect and it does take great efforts from the best web development company in Los Angeles like us to have a pitch perfect website delivered with all the queries related to you answered.We strongly believe collaboration is the way we empower and that is how our clients achieve success.
We can tackle any given project irrespective of the level of complexities it carry along with the required resources for the same.
We cater to tailor made demands so that a client can take advantage of a fully customised product or service from our end.
We do ensure to align our turn around time and pricing with our clients as much possible so that there is a win win scenario for both.
Our resources are active all the time working day and night for our clients so as to achieve the timeline and budget of the given undertaking.
No matter what we suggest and recommend to our clients, it is the final word from our clients we listen to as believe in a collaborative approach.
Increase Your Business Presence Online with Web Development Services
Choose Us as your Marketing-Technology Partner for Web Applications by Calling us at +91-9650480888 or mailing us at business@appcodeindia.com
Lets Get Started
Website Development Company 4-Step Robust Web Development Process
Before we head start, we sit back with our clients and have a one-on-one project discussion related to what they want and what can be achieved. As one of the best website development company in Los Angeles we believe following stringent process helps complete our project as expected on time.
Talk with our clients: We do things differently than the usual and this is where we need to have a one-on-one talk.
We do the planning: It is important to have the points listed out with all the activities and tasks jotted down.
It's time for execution: Now since we know what needs to be done we start with the designing and development.
Deploying the final product: Let the product be delivered from our end for post deployment support and maintenance.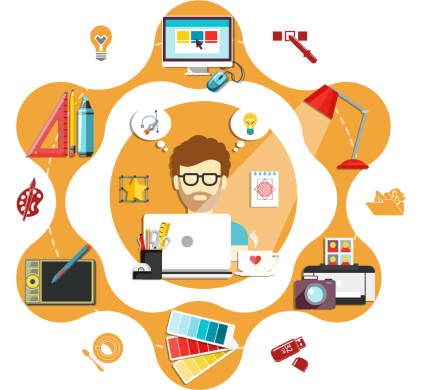 Website Development Company Technologies
We always are in to complete the project with the performance that is unparalleled keeping in mind the navigation and user friendliness of the product. With oursuccess history there is a lot one need to keep in mind and those are the standards we follow with website development in Los Angeles.We work with PHP, Python, Wordpress, Javascript, HTML/CSS, Laravel, Code Igniter, etc. to have best in class website delivered.

CodeIgniter
Django
Angular JS
Wordpress
Laravel
HTML5 / CSS3


Our Website Development Work Portfolio
Rahul Chauhan | Founder | RoomsXpert.com
He got the portal stable & is being developed under his able guidance. He and his team took all the pain, conceptualized, designed & got them worked. I strongly recommend Mr. Sandeep Srivastava of AppCode Technologies for all future requirements. I wish them all the very best for their all future endeavours AppCode Technologies is an excellent technology partner for us.
Anil Yadav | Director | Secondbuy Tech Pvt. Ltd.
Sandeep Ji gave a shape to my idea of "SECONDBUY" mobile app and take it on new heights. I appreciate his thinking on mobile app development. I also appreciate his team which has in depth knowledge to bring the ideas to reality. Today "SECONDBUY" mobile app is flying due to their dedication. I highly appreciate & recommend the AppCode Technologies Pvt. Ltd.
Sanjiv Dhir | Director | Azure Collections
I, SANJIV DHIR Director of Azure Collections highly recommend Mr. Sandeep Srivastava of Appcode Technologies Pvt. Ltd. for their capability in web development, mobile application development and as a software technology partner for all your website & other software development needs. We wish Mr. Sandeep Srivastava all the best in their future endeavours.
Website Development Company: Why Choose Us in Los Angeles
We tend to value work ethics a lot and above all emphasise a lot on our clients. Bringing your ideas to lifeis our forte that we do with great ease.Our web development in Los Angeles brings together a team of professionals well versed in accomplishing all types of projects.


15+
Team of Professionals




Website Development Company in Los Angeles for Individual, Startup & Enterprises
AppCode Technologies is prominent website development company in Los Angeles working towards a common goal as outlined. We do rely heavily on achieving utmost level of perfection with the entire criterion in place and reaching there a stage of completion where in the client is more than happy with our timely deliverables.
Stop Losing Your Business To Your Competitors !!
Let's get started! Call us at +91-9650480888 or mail us at business@appcodeindia.com