Mobile App Development Company in Delhi
Appcode Technologies is a premium mobile app development company in Delhi, we have a portfolio of apps that is simply unparalleled and used by clients across the globe. We have an expertise to deal with all kinds of apps whether be native or progressive to deliver best performance on top-notch technological standards. Appcode Technologies have a tendency to integrate seamlessly with the new business model to create new solutions how are you redefining existing solutions after scanning it on quality assurance parameters. Let us handle the pace of mobile app development in Delhi and get our technical abilities to play for a world-class development in building a great product for you.
Mobile App Development Company in Delhi Why Choose Us?
The art of building user-friendly native android and iOS mobile apps is what we have perfected over the years. We are not just any mobile app development company in Delhi but having a team of professionals who deliver top-notch applications with ease. It is crucial to have visually stunning applications in place that are high performing accompanying great deal of security. That is the reason why we are trusted for not just mobile application development in Delhi but even all over the globe as a firm mastering in building all kinds of apps.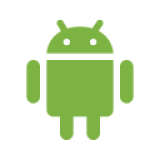 ANDROID APP DEVELOPMENT
We tend to build android mobile apps which are functionally is scalable, reliable, and data secured.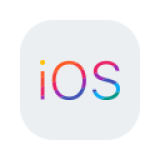 iOS APP DEVELOPMENT
We know what it takes to build iOS apps that are to use and high on user experience and interface.

PROGRESSIVE WEB APP DEVELOPMENT
We proceed with the progress web apps building by creating aesthetically looking remarkable apps.
Increase the reach of your business with Mobile App Development
Choose Us as your Marketing-Technology Partner for Mobile Applications by Calling us at +91-9650480888 or mailing us at info@appcodeindia.com
Lets Get Started
Mobile App Development We Offer Trending Solutions
We have been delivering best in class mobile apps for all major verticals as a mobile application development company in Delhi. If you want to increase your customer base you need to have a well-built iOS or android mobile app to escalate your business to greatest heights possible. It is not just about creation of trending apps but even the ones that extremely easy to use. We might be doing mobile app development in Delhi but accessible to businesses worldwide to gain an ideal image.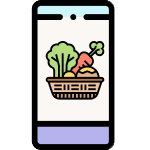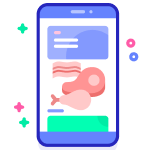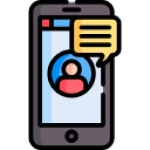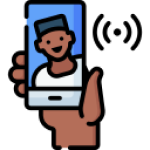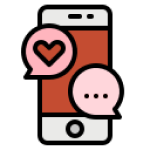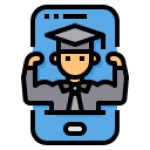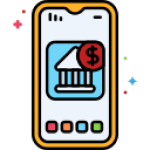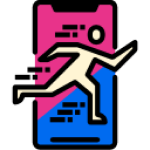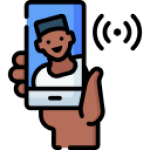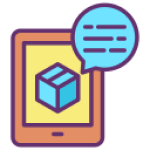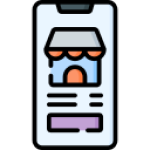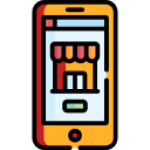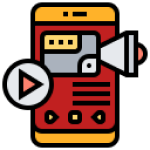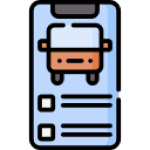 Mobile App Development Grow Your Business with Us?
We promise to take your project to a whole new level making use of latest technology that makes us a reputed app development company in Delhi.What you have is a team of dedicated professionals who create iOS and android mobile app at all different levels enabling clients to stand in the market with an edge.Treat us as your extended partners in spite of being a mobile app development company in Delhi and help us to be in the process of wonderful mobile app creation no matter where are you based. We help businesses to grow amidst the competition.
We surely excel in whatever we do but we use right pattern of matching code with the business requirements.
We have an extensive research and analysis conducted before planning for the project to have as accurate outcome possible.
You will feel communication gap being bridged when you have us on board.
Having an open minded discussion with the client brings out the top-notch relationship delivering great value and strengthening relations.
With us expect a systematically organised solution helping a business in conducting core activities and perform tasks.
We tend to accelerate projects with the use of digitalisation and other technologies such as automation, analytics, AR, VR, cloud, IoT, and more.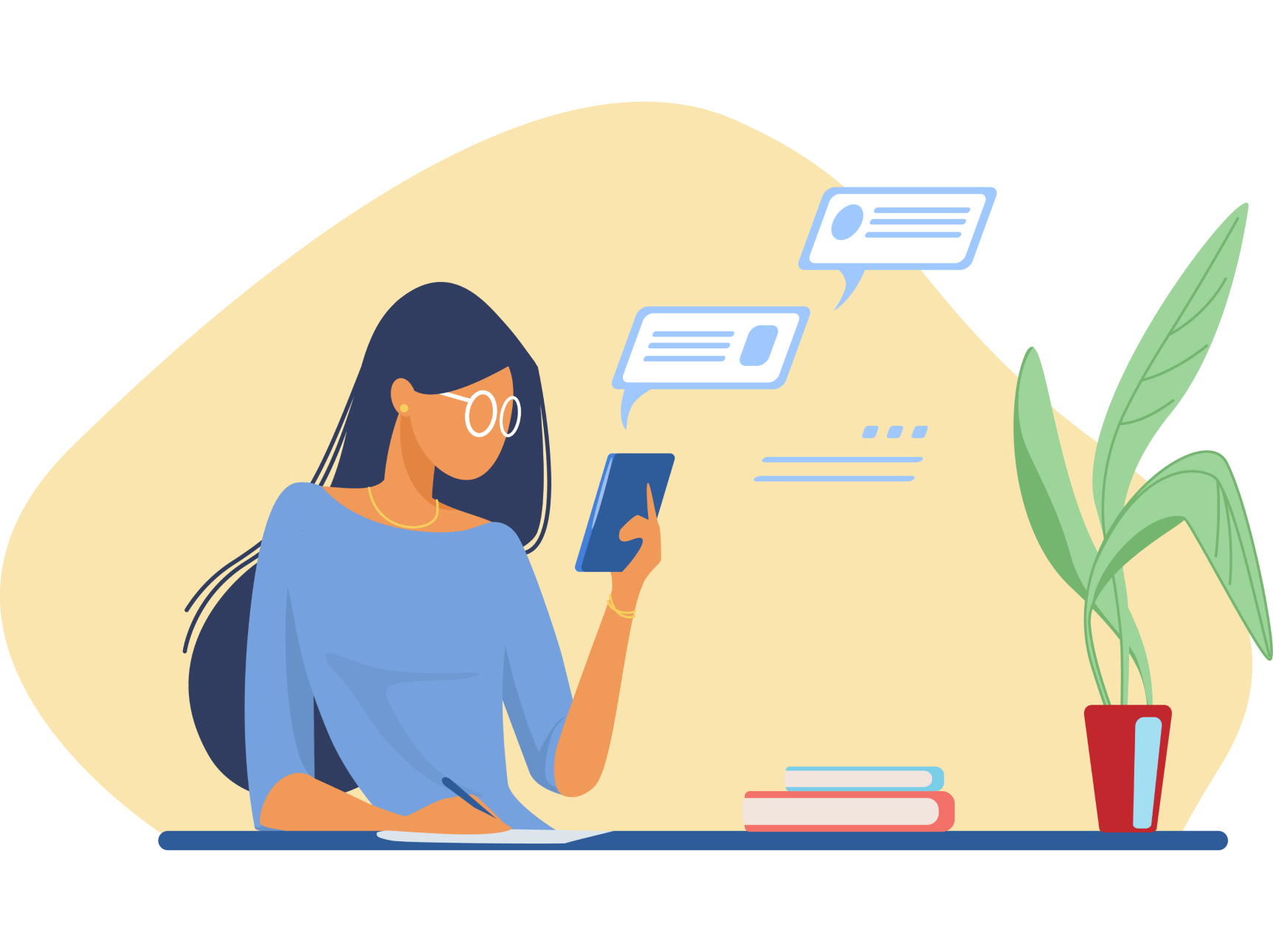 Sanjiv Dhir | Director | Azure Collections
I, SANJIV DHIR Director of Azure Collections highly recommend Mr. Sandeep Srivastava of Appcode Technologies Pvt. Ltd. for their capability in web development, mobile application development and as a software technology partner for all your website & other software development needs. We wish Mr. Sandeep Srivastava all the best in their future endeavours.
Anil Yadav | Director | Secondbuy Tech Pvt. Ltd.
Sandeep Ji gave a shape to my idea of "SECONDBUY" mobile app and take it on new heights. I appreciate his thinking on mobile app development. I also appreciate his team which has in depth knowledge to bring the ideas to reality. Today "SECONDBUY" mobile app is flying due to their dedication. I highly appreciate & recommend the AppCode Technologies Pvt. Ltd.
Rahul Chauhan | Founder | RoomsXpert.com
He got the portal stable & is being developed under his able guidance. He and his team took all the pain, conceptualized, designed & got them worked. I strongly recommend Mr. Sandeep Srivastava of AppCode Technologies for all future requirements. I wish them all the very best for their all future endeavours AppCode Technologies is an excellent technology partner for us.
Mobile App Development Company in Delhi
AppCode Technologies builds native android and iOS mobile application development in Delhi, maximize output results with minimal input, develop engaging and intuitive UI/UX designs, write the code, test everything thoroughly, and ensure a smooth deployment of the mobile app. The superior features, functionalities, and design make these android and iOS apps some of the best ones out there. You will definitely have better prospects on the App Store.... Android Application Development At AppCode Technologies, we develop innovative, intelligent, integrated and affordable android mobile app solutions. While we fully comprehend the magnitude of their ever-increasing demand, it's also important to understand the processes involved in our cutting-edge offerings of android app development services in Delhi. iOS Application Development Apple comes out with innovative ideas and breakthrough technologies. Their customers want the very best in design, features, and functionalities. They always integrate new features in their iOS that market loves. Enterprise iOS applications, iOS widgets, iOS/iPhone/iPad games, iOS m-commerce/store applications, and more! The right tools, technologies, and functionalities will make them a success. From ideation to planning, UI/UX, code development, app testing and deployment, our work is perfect always. Objective-C, the primary programming language to write software for iOS, can be used to make very good mobile apps in iOS. The powerful and intuitive programming language reduces build time so you can see and test quickly. Using the software development tools in XCode, we provide world-class ios app development services in Delhi that have a user-friendly interface and attractive features. Get the smartest and the most visually pleasing apps for iOS. Apple's Swift Playgrounds now even supports toys, drones and robots.
Read More
We work on native mobile app development programming languages. For android app development we use JAVA programming language. In iOS app development we use SWIFT and OBJECTIVE - C.
Generally it takes 12-16 weeks of time to develop any mobile application from business analysis to live deployment. But not in all the scenarios. It depends upon the complexity of design, functionality, backend logics and mobile app stores approval policies.
AppCode Technologies is a leading mobile app development company with experienced mobile app developers. We also offer our clients to hire dedicated developers to maximise their product development efficiency.
Native mobile applications are developed only for a specific platform but cross platform applications are developed to support multiple platforms. Broadly cross platform app can run on android and iOS both but native will only support either android or iOS.
The platform must be decided based on your user base and locations where your most of the users will belong. If you are targeting the global market then you must go for both (android and iOS) app development but if you are targeting/planning to use applications with limited numbers then we would prefer android due to its low maintenance cost.
The OS of mobile apps remains same always but its new version releases with time. After new version release of mobile OS, it might be possible that you have to implement necessary changes in your apps to support that new version. Therefore there is always a scope for maintenance in mobile app development services.
It depends upon the target audience of your product. If you wish to expand your business in all 3 domains (web, android and iOS) then you must have a website with all the features same as application. However we always put our creativity in website development as well.
Google charges a one time fees of $25 to deploy your apps. Apple has a different charging strategy. The Apple Developer Program annual fee is $99 and the Apple Developer Enterprise Program annual fee is $299 USD, in local currency where available.
There are numerous of features that we have implemented into our mobile application natively or customised as per the client's request. Few of them are - Account based functionalities, Social Media Tools Integration, Multiple Language support, Offline mode, Download and Upload files, AI, AR - Object detection and verification, Real Time synchronisation, Push Notifications, Barcode/QRCode scanning, in app Calling, Mailing, Messaging etc.
If you think you have a mobile app #IDEA that can be your next revenue model !!
Then let's get started! Call us at +91-9650480888 or mail us at info@appcodeindia.com