Grocery App Development Company in India
Launch Customized Grocery, Fruits & Vegetables Delivery App
AppCode Technologies present to you the straight forward and easy to understand basic grocery mobile app development with hearty highlights like digital orders straight to the grocery stores from home, devoted interface, constantly pinging real time updates, and so forth, lined up with best industry patterns. Get your grocery conveyed at your clients' doorsteps with the assistance of a dependable application and arrive at a better clientele base each day from best grocery app development company in India.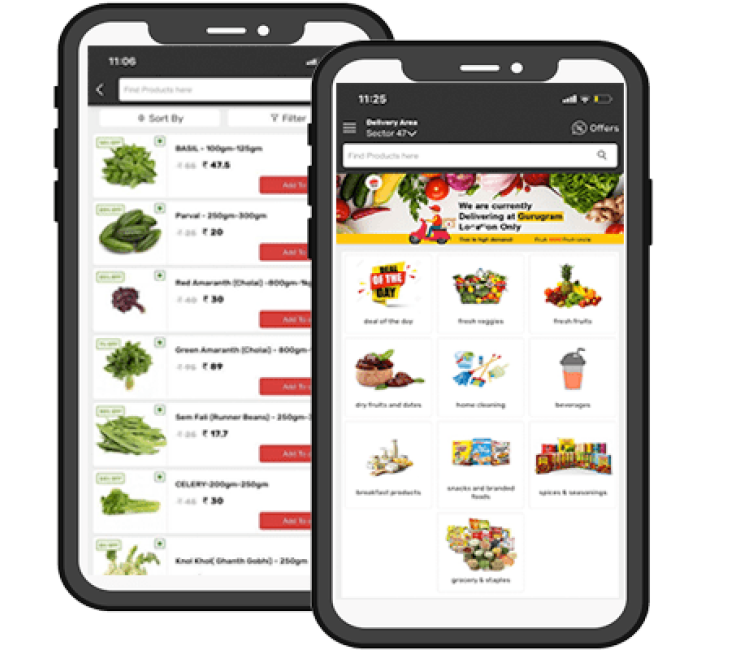 Grocery App Development: Why Choose Us for App Dvelopment?
Regardless of whether you need a versatile fruits, vegetables, bakery, meat, grocery mobile application or a web presence to contact more likely clients, we can help you in guarantee ideal conveyance of all groceries orders at your clients doorsteps via a grocery shopping app development. Our on-request answer for clients accompanies powerful highlights like simple enlistment, item perusing, distinctive grocery items alternative, simple item looking, conveyance booking according to availability, requesting highlights from past orders, ongoing request following, evaluations and inputs, offers or limits on items, and so on
Apps created on native android platform
Customize apps exactly as per clients
We do keep a constant track of project
Transparent pricing with quality delivery
Round the clock availability when in need
Why need a Grocery App for your business?
It's an ideal opportunity to give your customers a more convenient method to search for grocery supplies sitting at home! Converse with our specialists within our grocery app development company to scale up your business with our vigorous application development today.
Being a best grocery delivery app development company in India, we give you the best custom arrangements lined up with broad experience and advanced ability to meet our clients' developing necessities. Benefit from the people on our team to augment your deals and improve your business activities consistently.
Grocery App Development: Why consider Appcode Technologies?
On the off chance that you are thinking to construct an on-demand grocery mobile app development, we guarantee to pick the correct people to do the job with extraordinary specialized ability to convey the same making grocery order absolutely easy and highly convenient.
The best part of outsourcing your next grocery shopping app development to us is having the quality work delivered at a reasonable cost with all the basic grocery app functionalities met easily.
Affordable
Scalable
Easy to use
Powerful Features
No coding knowledge required
4+ Years of Industry Experience
Ready to launch Application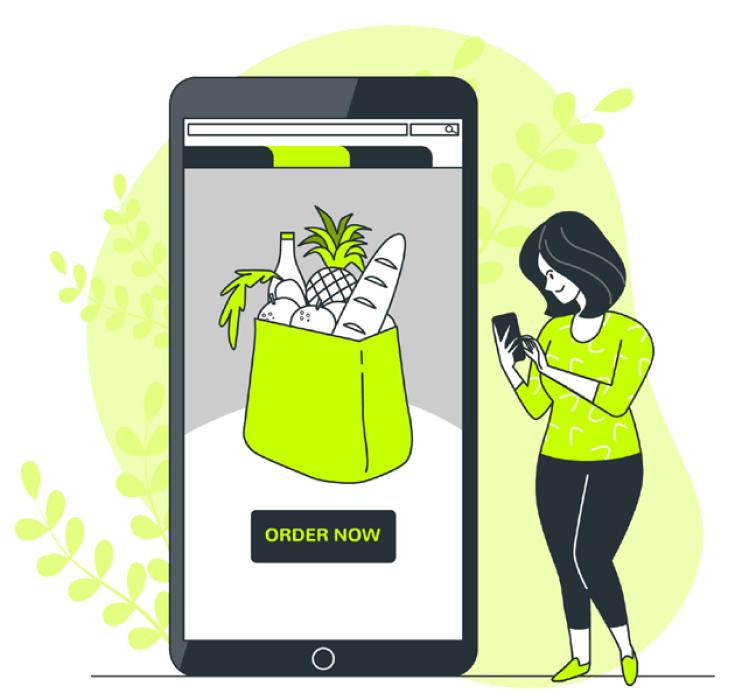 Grocery App Development: Let's Grow Your Business
Open Communication is the first thing we emphasize upon as an experienced grocery app development company in India since straight forwardness between customer, delivery staff, and grocery store owners can have a streamlined impact on the ordering process. Real time notification updates is the second thing to consider to keep all the three parties in a constant communication loop. Aggregator platform is the third thing we deliver with the grocery mobile app tying up with vendors, customers, and logistics people via a single platform in an integrated manner. Order tracking is the final and most important key feature we encompass as a grocery mobile app development company in India to keep location information updated to all the parties.
If you think you have a mobile app #IDEA that can be your next revenue model !!
Then let's get started! Call us at +91-9650480888 or mail us at info@appcodeindia.com