Our Developers Are Capable To Encounter Any Requirements
Choose Us as your Marketing Technology Partner by Calling us at +91-9650480888 or mailing us at business@appcodeindia.com
Lets Get Started
iOS Application Development Company in Delhi
Global brands get benefitted with AppCode Technologies for iOS application development in Delhi and worldwide through global products meant for both web and mobile platforms. As a global consultant in offering digital solutions we offer the very best iOS app development services with unmatchable experience. Let us help you scale to exceptional heights through experiences which are measurable in true sense since we are capable of doing that being a leading iOS application development company in Delhi. We are your trusted partner irrespective of the type of apps you aim for.
iOS Application Development Company in Delhi: Our Solutions
AppCode Technologies has already gained a universal acceptance as a prominent iOS app development company offering varied offerings with regards to iPhone app development services in Delhi and elsewhere. We value client relationship and hence keep all the stakeholders together. As a torchbearer with experienced iOS application development in Delhi, we guide you towards a sustainable business growth. Ethical problem solving is what we do to boost business productivity to utmost limits.

Custom iOS App Development
As a bespoke iOS app development in Delhi, we do listen to our clients needs globally for catering personalised requirements of you to have a customised offering for you.

UI/UX Design
Making use of globally recognised crafting strategies, we do keep into consideration the aesthetic appeal accompanied by top-notch usability, when designing UI/UX.

Progressive iOS App Development
Progressive iOS apps are the future having the capabilities of both fast development turn around and low costing which is why we do offer it in our iOS app development section.

iPad App Development
Just as it is challenging to have iOS apps targeted for iPhone app development, we do focus a great deal on having iOS apps that justify the screen size of an iPad to be more engaging.

iPhone App Development
It is a separate deal to create iOS apps specifically for iPhone keeping in account that the screen size and the default features that required a speciality from us.

Support and Maintenance
It is not about just creating an iOS product and handing it over to clients but additionally it is passing over the updates, upgrades, bug resolution, error solving, to the client's end.
iOS Application Development Company in Delhi: Our Engagement Process
It is our ability to go through a right sequential process of developing iOS apps especially when there are such strict selection criterion by App Store. This is why we take utmost care at every stage so that we do not proceed to next without completing one fully.

We comprehend what you really expect from us
As the first step of iOS application development in Delhi, we have a thorough round about your business requirements discussing each and every perspective in detail.
We have a word among each other to decide things
Before we kickstart upon the project, things need to be planned in detail such as the activities and tasks to perform while delegating the roles and responsibilities among each other.

Have the guidelines in place with terms and conditions
More than our own we value the time of clients way more and hence we end up discussing the guidelines, terms and conditions way before.

It's time for the actual process to be in place
Now since we have clarity on everything, it is time now to step upon the design, development, and testing phases real quick for a quick turnaround time at lowest costs.
iOS Application Development: We Offer Trending Solutions
We do cater a range of ios apps as an iOS application development company in Delhi, we do involve ourselves into product creation capable of raising reputation on iOS platform. Our state of the art consultation helps to optimise your business to greatest possible heights. Offering mobility solutions is our forte for years. As a consulting iOS app development agency dealing with iPhone app development services in Delhi, we know what it takes to deliver out of the box apps.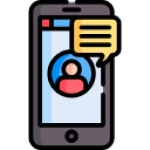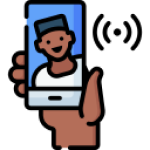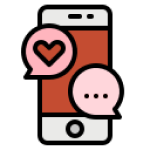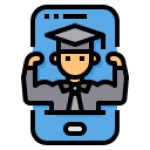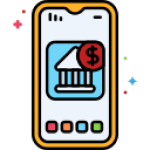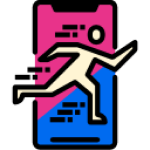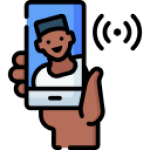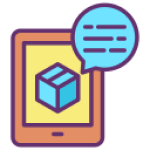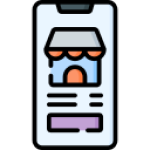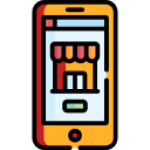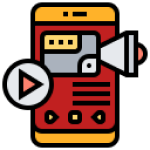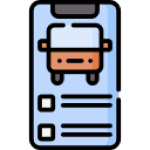 Check Our Latest Work iOS App Development
Straddle Your Competition With Your Strategic Move !
Let's get started! Call us at +91-9650480888 or mail us at business@appcodeindia.com
iOS Application Development : Our Work Capabilities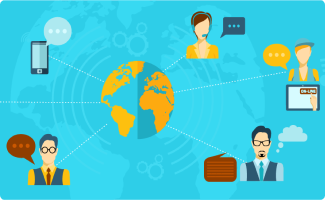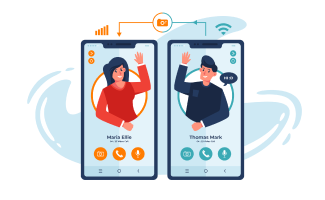 Online Video Call
Not just voice call but even video call integrated in iOS apps we have developed plays an instrumental role in getting one step closer to you.
Web Development
Mobile App Development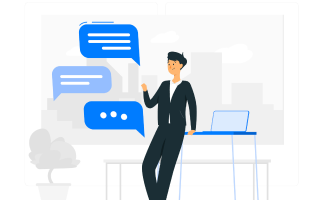 Rahul Chauhan | Founder | RoomsXpert.com
He got the portal stable & is being developed under his able guidance. He and his team took all the pain, conceptualized, designed & got them worked. I strongly recommend Mr. Sandeep Srivastava of AppCode Technologies for all future requirements. I wish them all the very best for their all future endeavours AppCode Technologies is an excellent technology partner for us.
Anil Yadav | Director | Secondbuy Tech Pvt. Ltd.
Sandeep Ji gave a shape to my idea of "SECONDBUY" mobile app and take it on new heights. I appreciate his thinking on mobile app development. I also appreciate his team which has in depth knowledge to bring the ideas to reality. Today "SECONDBUY" mobile app is flying due to their dedication. I highly appreciate & recommend the AppCode Technologies Pvt. Ltd.
Sanjiv Dhir | Director | Azure Collections
I, SANJIV DHIR Director of Azure Collections highly recommend Mr. Sandeep Srivastava of Appcode Technologies Pvt. Ltd. for their capability in web development, mobile application development and as a software technology partner for all your website & other software development needs. We wish Mr. Sandeep Srivastava all the best in their future endeavours.
iOS Application Development Company in Delhi : We Develop Complex iOS App
AppCode Technologies have a strong continental presence, but we have a lot more to offer than just serving an intercontinental audience base. We are passionate about ios application development in Delhi but ready to collaborate no matter wherever you are based. Whether be iPhone or iPad, we do have a lot of edge to offer.... • We are so much dedicated to our clients that we not just unlock the true potential of ourselves while working on a project but even clients at each and every stage. • We have a fleet of experts, analysts, and programmers striving for achieving no less than perfection to have a global awareness of brand name. • We do follow certain principles with which we work upon such as integrity, honesty, transparency, and consistency, to be a trusted choice for most. • We keep ourselves well updated with whats going on so as to have a contemporary touch with our every single project. • We have developed such a cohesive culture emotionally internally that it gets expanded to our clients as wellto have a close association. • We do have an emphatic connect with all our stakeholders in order to accomplish as much accuracy possible with compassion and passion going hands in hands. As iOS application development company in Delhi, AppCode Technologies build iOS Applications which maximize output results with minimal input, develop engaging and intuitive UI/UX designs, test everything thoroughly, and ensure a smooth deployment of the app. Our iOS app development services includes apps for the iOS platform such as iPhone, and iPad that are always perfect for the target audience. With our team of best iOS mobile app development engineers and designers we will give you mobile apps according to your requirements. Objective-C: The primary programming language to write software for iOS, can be used to make very good iOS apps. The interfaces are better. The features are more flexible. But just a basic knowledge of object-oriented programming is never enough. Visualization skills, design elements, proven expertise in clean coding, a robust architecture, and an eye for the detail all matters. XCode: Using the software development tools in XCode, we create world-class apps that have user-friendly interface and attractive features. XCode is the complete developer toolset for iOS apps development. AppCode Technologies plan and integrates personalized iOS app development. graphics, text, colours and layout. They have secured framework and easy multi-level operations. Swift: The new language for programming iOS apps! The powerful and intuitive programming language reduces build time so you can see and test quickly. The syntax is expressive, yet concise. Fun elements and features that everyone loves can be added. There are fewer bugs too. The engineers at AppCode Technologies can use Swift 3, and even Swift 4 to give you stunning and useful mobile app development services in India. Playgrounds: Get the smartest and the most visually pleasing apps for iOS. Apple's Swift Playgrounds now even supports toys, drones and robots. There are plenty of applications. Our talented engineers bring your innovative ideas to life. Create characters and control them. Create maps, themes and stunning backgrounds. Bring to life a rainbow of color and any dream.
Read More
We develop our iOS application development on native programming languages - SWIFT and OBJECTIVE-C which are widely accepted globally and has a huge community base with most stable programming language versions.
Generally it takes 12-16 weeks of time to develop any mobile application from business analysis to live deployment. But not in all the scenarios. It depends upon the complexity of design, backend logics and apple app stores approval policies.
Yes. We guarantee our clients that their iOS apps will be approved by the apple. Publish and making the iOS app live is a part of our mobile app development services and we take complete responsibility of that.
Yes. Apart from mobile app development services we also offer mobile app marketing services to our client in order to grow their mobile app business through digital marketing strategies.
We follow MVC coding pattern in most of our android app development projects. But depending upon the requirements and demand of the project we are also open to MVP and MVVC patterns as well.
Get More In Depth Insights By Reading Out Blogs
Stop Losing Your Business To Your Competitors !!
Let's get started! Call us at +91-9650480888 or mail us at business@appcodeindia.com