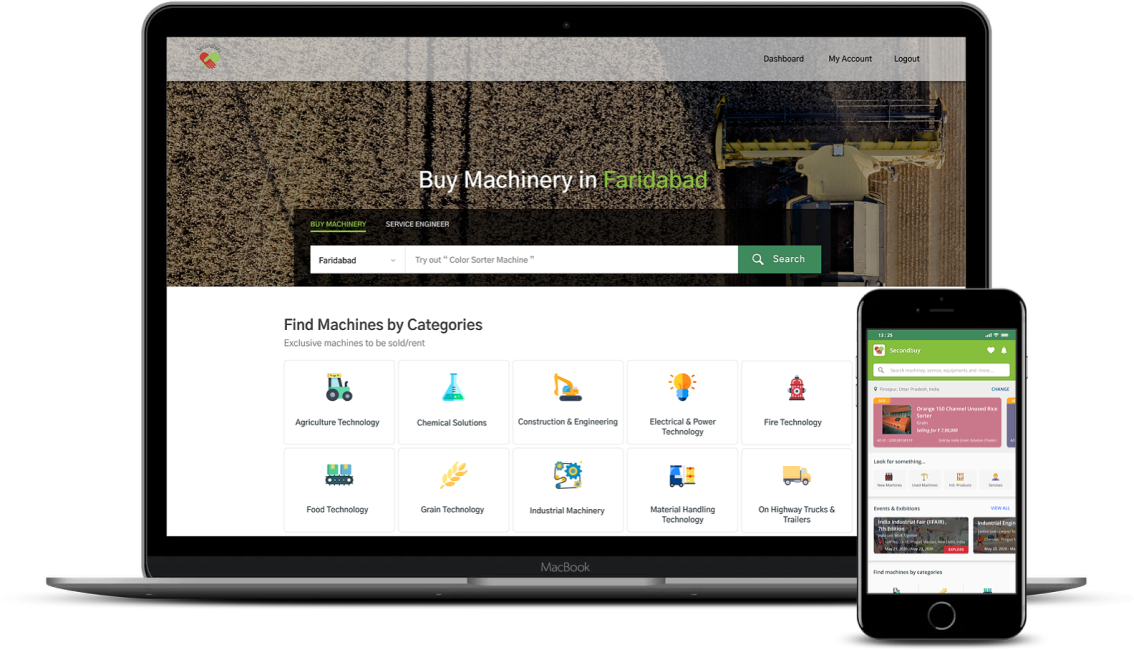 Industrial Machinery & Service Marketplace (Web Backend, Mobile App)
Secondbuy.in acts as a matching service for Members to locate people to buy, sell, and negotiate the exchange of goods and services. We do not own or handle any of the goods and services listed on the site. As a result, we cannot verify or endorse the quality, safety, or legality of the posted advertisements, or the truth or accuracy of the content on our site. We are the fastest growing company in the online industrial machinery space. Born out of the need to simplify the search for a machinery, free of fake listings and endless site visits, we created a unique machines & equpipment search platform that filled the gaps left by others in the market. Led by passionate problem-solvers, and backed by top machines from around the world, we are poised to become the most trusted place to find machines & equpipment around the world.
Location Based Marketplace
The marketplace and the posted ads in it are totally based on the location of user and change the priorities & position as per current location of user.
Subscriptions Based Revenue
The revenue model of secondbuy app is purely based on subscription model of the app as well as promotion features to support the business equally.
Complex Marketplace Algos.
We have designed custom algorithms for the industry marketplace to handle heavy data, analytics and to support maximum images & videos.

As our business is Grain Industry Machinery. Before one year I met With Sandeep Srivastava Ji in my BNI journey. We both discuss and explore our grain industry business and discovered new ventures in my own existing business. After the deep discussions & analysis we landed on conclusions to shape an idea of "SECONDBUY" mobile application (a B2B, B2C & C2C portal for buying, selling, renting, servicing of industrial machinery and equipments). Sandeep Ji gave a shape to my concept of "SECONDBUY" mobile app and take it on new heights. I appreciate his thinking and ideas on mobile app development. I also appreciate his team which has great knowledge to bring the ideas into reality. Today "SECONDBUY" mobile app is flying due to their dedication and teamwork. I highly appreciate & recommend the AppCode Technologies Pvt, Ltd. Company for any sort of mobile app development. They can bring anyone's ideas to reality with the success formula.

ANIL YADAV, DIRECTOR, SECONDBUY TECH PVT. LTD.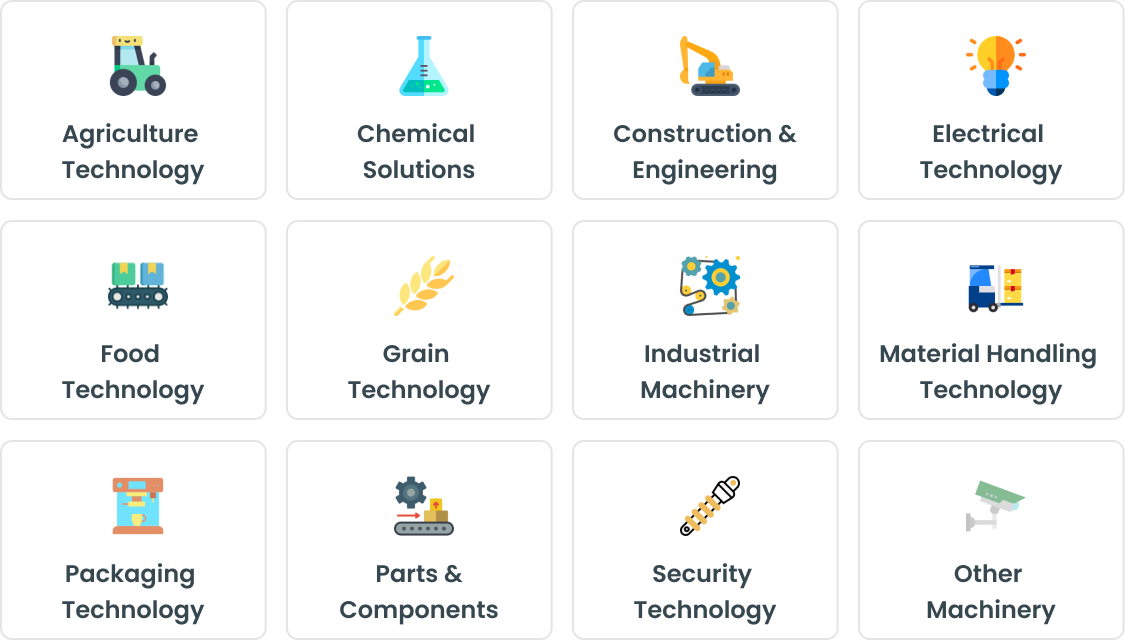 Requirements Of the Business Idea
AppCode Technologies came across an idea from secondbuy company to create a hub of industrial machinery, equipment and services associated with it.
To develop a B2B, B2C and C2C all in one marketplace for industrial machinery
Make the mobile application very user friendly
Location based machinery & services listing
Promotion features for business purposes
OTP based login for security
Handling many images & videos to increase user experience
Lastly a backend panel to control everything and provide usefull data analytics
Have a similar kind of concept in your head. Call us +91-9650480888 or mailing us at info@appcodeindia.com
Lets Discuss
Location based marketplace
The major challenge was to display machines, equipments and services on the basis of user's current location
We have used GPS location features in our mobile apps to fetch location
We also created a location database of all the cities
The algorithms mainly displays new posts on top based on user's current location
But above that it will give priority to featured posts
If no data found it shows data for nearby cities, then state and then country
Similar ads are also displayed to user to serve recommendation system requirements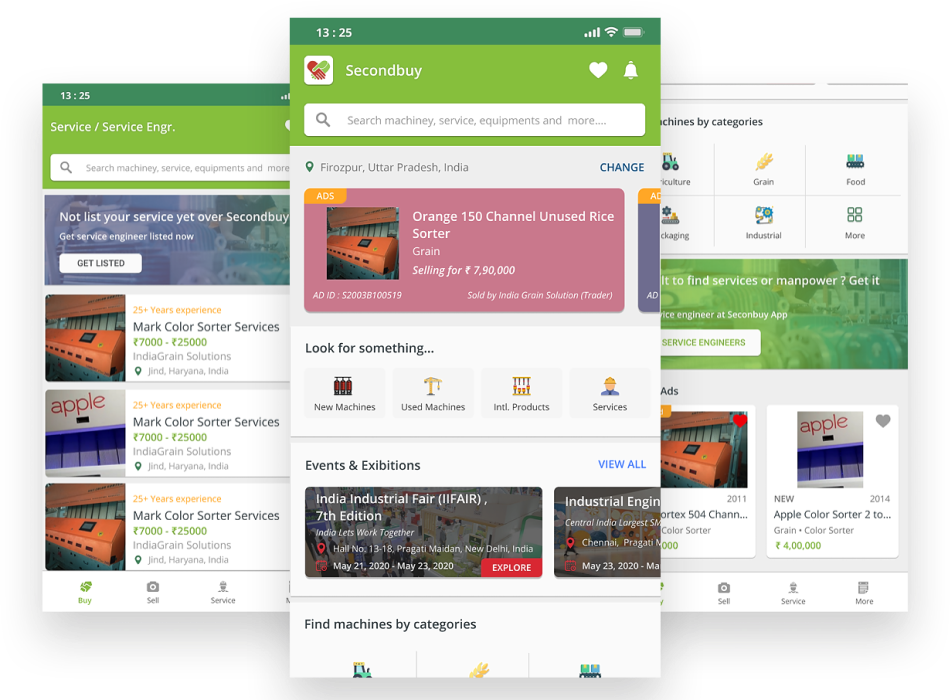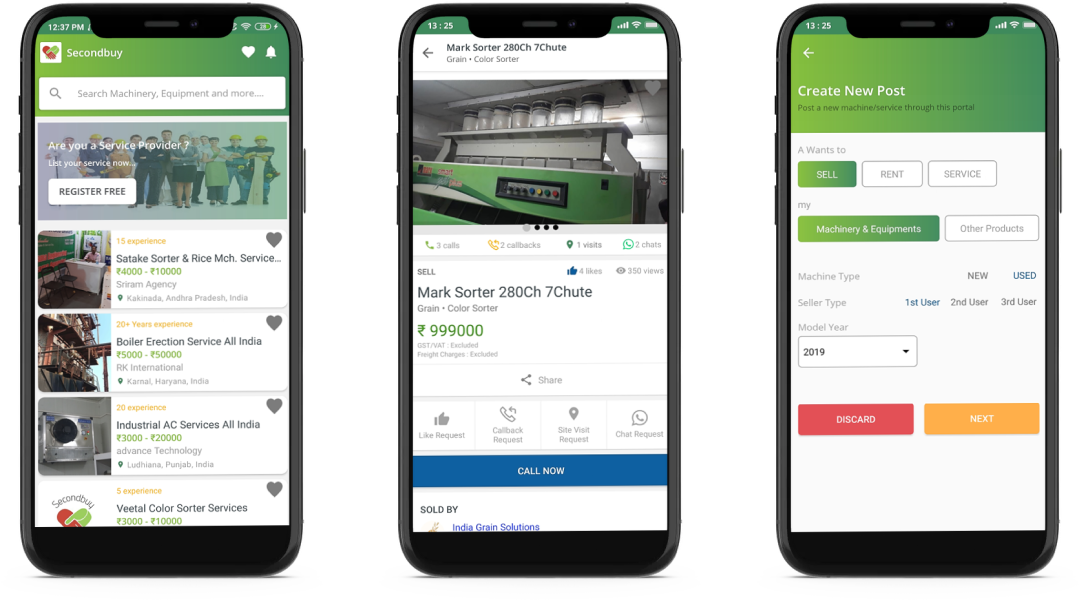 Subscription based revenue Model
Our concern was how we can create a revenue model out of our concept of marketplace where we don't promote 3rd party commission.
We designed our subscription model based on fixed packages
Each subscription package unlocks a special feature in the mobile apps
Free subscription to all new user concept was introduce to promote cash flows
As well as the subscription model was turned fully dynamic & customisable
Read More Case Studies Like This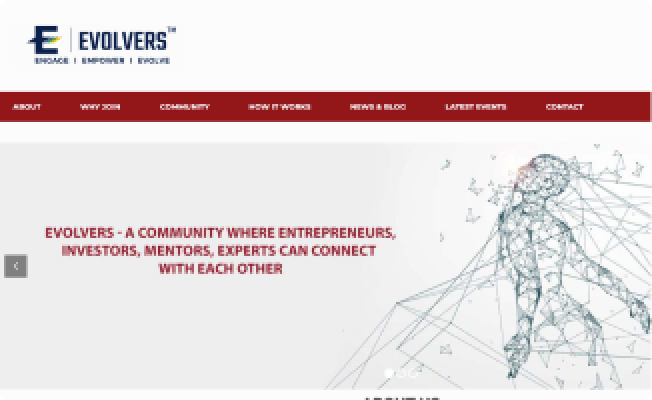 Evolvers
A B2B community platform used for networking purposes to create & share business needs among the members of Evolver's community
PHP
Website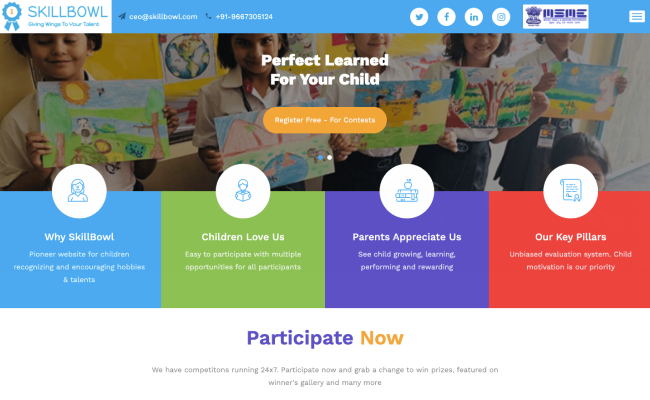 Skillbowl
A unique platform for children, parents & teachers to unite them and make them participate in creative & knowledgable competitions
Website
PHP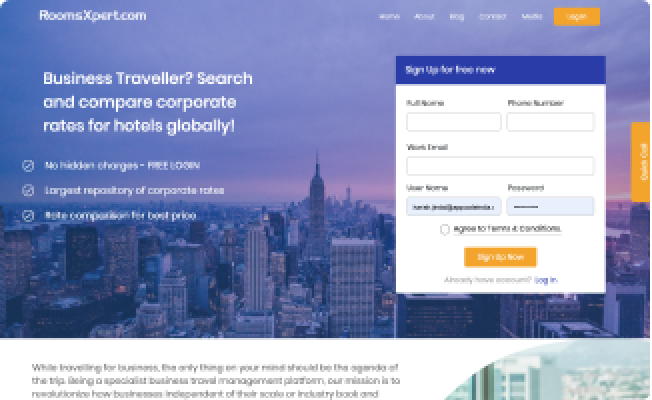 RoomsXpert
Search and compare corporate rates for hotels globally through B2B hotel booking aggregator platform for business travellers via roomsxpert.com
Website
Python
RPA
Ready To Get Started?
Do you have an idea? Our developers have expertise and talent in coverting your idea in to secure scalable and successful application or product. No matter where you are in the planning process of your project, our developers are happy to help you. We have business analysts who discuss your plans & challenges, skilled developers who evaluate your existing apps or even make some initial recommendations and project manager to control your project.
Lets Get Started
Get More In Depth Insights By Reading Out Blogs