Android Application Development Company in Delhi
AppCode Technologies is an android application development company in Delhi who does the job of achieving your business goals at optimal cost using advanced technologies. The projects we undertake are well researched with study of competitor market study done while benefiting your business idea and strategies. We have build a strong reputation as an android app development company in Delhi due to the fact that being based in India we have worked with a global client base scrutinising each and every project in detail. Programming language we work for android development are Kotlin, and Java.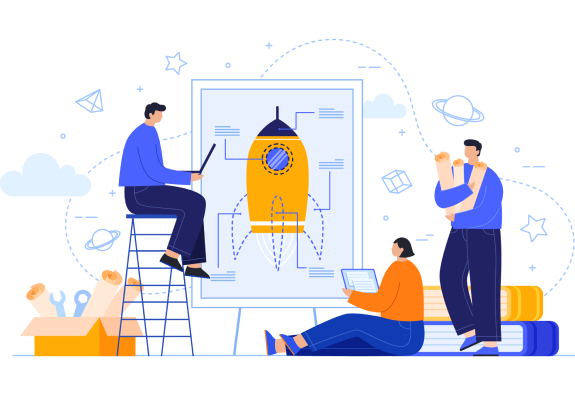 Android Application Development Company in Delhi: Why Choose Us?
We are best in class android app development services ensuring optimum ROI while adding great productivity to your business. As the most preferred firm, we have deployed distinctive apps to markets that are diversified. We are a robust android mobile app development company capable of powering your business with one of kind scalable apps. The team at AppCode Technologies consists of skilful and highly talented android app developers who would implement your projects with features that are irresistible and having the ability to fulfill the needs of a business.
Our Developers Have All What It Takes To Fulfil Your Requirements!
Choose Us as your Marketing Technology Partner by Calling us at +91-9650480888 or mailing us at info@appcodeindia.com
Lets Get Started
Android Application Development Company: Our Engagement Process
We have a streamlined approach to developing android apps due to the fact that there are so many android apps around and we want yours to perform the best. Our process is so systematic and delightful that clients do enjoy the same.

Let us understand what you want from your project
This is the first juncture at which we sit down with youto comprehend your business needs as soon as we receive the first hand preliminary brief from you.
Our team discuss it to plan out and delegate things
We have a lot to be planned out as soon as our discussion gets over and this is where we tend to decide upon the tasks and have it delegated to team members.

Get through the terms backed by project guidelines
Your time is absolutely valuable for us and hence we ensure to head start the project as soon as possible by winding up the formalities and meetings soon enough.

Execute design, development, and testing sequentially
Now since we started off, it is time to go through the stages real quick starting from UI/UX design, moving on to coding, and then finally winding up with testing before deploying the same.
Android Application Development Company: We Offer Trending Solutions
We are proud of offering android app development services in Delhi with a difference. We work hard to strive for achieving your business goals in order to grow by leaps and bounds in an exponential manner. Our ultimate success is all dependent on the success of our clients since we are a client centric android app development company we have the tendency to deliver projects on time and within budget by acting as a digital technology partner well versed with technology adoption, transformation and innovation.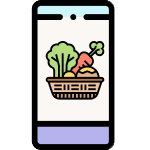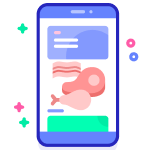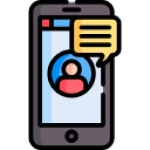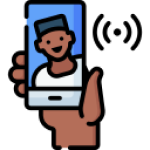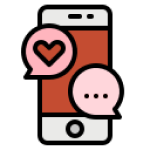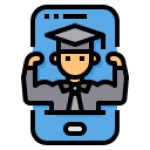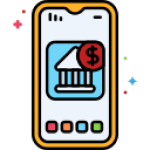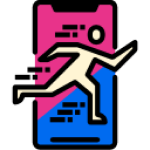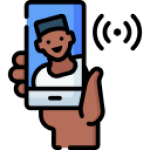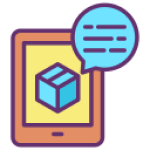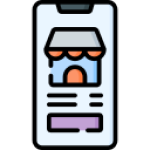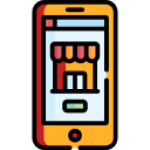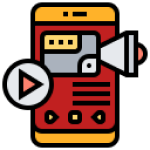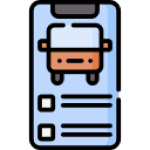 Check Our Latest Work Android App Development
Don't Shed Resources, Be Resourceful !
Let's get started! Call us at +91-9650480888 or mail us at info@appcodeindia.com
Android Application Development Company: Our Work Capabilities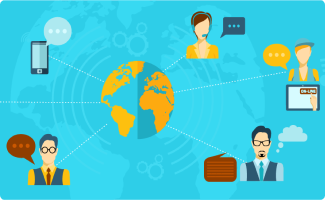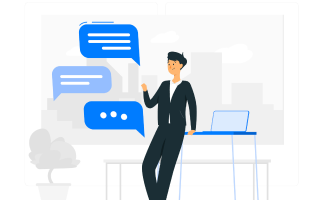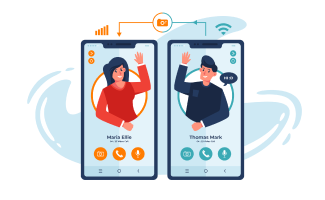 Online Video Call
Just like a voice call, even a video call is important to have a deep relational connect with clients, and hence we have it too on the inside of android apps.
Web Development
Mobile App Development
Rahul Chauhan | Founder | RoomsXpert.com
He got the portal stable & is being developed under his able guidance. He and his team took all the pain, conceptualized, designed & got them worked. I strongly recommend Mr. Sandeep Srivastava of AppCode Technologies for all future requirements. I wish them all the very best for their all future endeavours AppCode Technologies is an excellent technology partner for us.
Anil Yadav | Director | Secondbuy Tech Pvt. Ltd.
Sandeep Ji gave a shape to my idea of "SECONDBUY" mobile app and take it on new heights. I appreciate his thinking on mobile app development. I also appreciate his team which has in depth knowledge to bring the ideas to reality. Today "SECONDBUY" mobile app is flying due to their dedication. I highly appreciate & recommend the AppCode Technologies Pvt. Ltd.
Sanjiv Dhir | Director | Azure Collections
I, SANJIV DHIR Director of Azure Collections highly recommend Mr. Sandeep Srivastava of Appcode Technologies Pvt. Ltd. for their capability in web development, mobile application development and as a software technology partner for all your website & other software development needs. We wish Mr. Sandeep Srivastava all the best in their future endeavours.
Android Application Development Company: Grow Your Business with Us?
AppCode Technologies is a proud android app development company specialising in product life-cycle and digital solutions. We are happy to be associated with all kinds of brands whether enterprisesor start-ups. We are trusted technology partner offering android app development services to the core. This has made us one of the leading end to end mobile first company with benefits. ... • We are committed to our clients as an android mobile app development company unlocking potential of our clients at each and every stage. • There is an array of managers, designers, and developers who drive client mission by spreading brandname digitally. • The four pillars he work upon are consistency, transparency, honesty and integrity to be always recognised as a trusted firm worldwide. • We stay on top of latest trends and strategies whenever we work upon any project. • We foster an emotional culture internally and with our clients. • We do maintain a cordial relationship with our clientele and workforce so that every kind project is accomplished with as much perfection with passion getting much involved. AppCode Technologies is a trusted Android app development company in Delhi NCR, which develops and suggests original and personalized mobile applications in Delhi. Here, we know your business needs and present custom android application development services in Faridabad that completely suit your business. With our mobile app development services, you can reach your niche bazaar to make superior sales and raise your business growth. Our focus is to provide trustworthy mobile applications as per your business needs. Stay ahead in the "mobile-first" market with technologically advanced and functional android apps. Accelerate your digital transition with well thought out core-concepts, application strategy, usable designing, development, integration, testing, deployment, management and maintenance. The fastest growing operating-system for smart phones, more than 1.6 billion people are on android already, which is 80% of the global mobile market. Android is the most popular mobile OS in India. Allow your customers to achieve more with versatile, user-friendly, and flexible android app solutions. Our advanced methodologies and global standards will deliver feature-rich seamless, extremely functional UI/UX designs that stand out. Stay ahead of the competition with the most innovative and advanced apps that offer real value to your customers. AppCode Technologies android application development services focuses on designing, developing, customizing, testing and deploying some of the finest android apps, using an extensive range of technologies and tools. We mix business brilliance and design creativity to come up with perfect designs. They are visually appealing, benefit-oriented, feature rich, and easy to use. Our technical knowledge and experience make these android apps functionally rich and truly breathtaking. Just ask us. We can design from scratch and give you a solution that is customized to your specific requirements. Java: A database driven android app or standalone, the powerful features available in Java, can give you just the right application for your users. Meet specific business requirements. Get a customized android application development solution for your unique needs. Mix business brilliance with design creativity to give your customers an app that is functional, feature-rich, easy-to-operate, and bug free. Exceed the expectations consistently. XML: Leverage the potential of the XML meta-language to come up with an android app that deep integrates with the web and mines data. Send and receive data from the internet. Update a backend database or pull it up to present information to your customers. It works both ways, and it's always smooth, thanks to our technologies and capabilities. Android Studio: A perfectly designed app with android studio, the official integrated development environment (IDE) for the android application development platform. It is not just visually appealing, but also gets users to click. Achieve more with the right planning, designing, and implementation. At AppCode Technologies, we research, wireframe, test, de-bug, and prepare for release. This specialized development environment for android application development makes your app stand out and outperform the competition. Genymotion Emulator: Android application development into the fast lane! Quickly get your android app up and running with a host of capabilities, such as API integration, 3D, GPS and others with one of the best emulators available. Allow your customers to do more. Get it custom designed. The app on android devices will work perfectly always, and excel both in speed and performance. AppCode Technologies android application development services in Delhiuses the most advanced technologies and our years of expertise to design and develop an app for android that meets your business goals and provides real value to your customers.
Read More
We develop our android application higher than 5.0. The minimum supportable version in our android app development services is 5.0 (Lollipop) with API level 21-22.
We follow MVC coding pattern in most of our android app development projects. But depending upon the requirements and demand of the project we are also open to MVP and MVVM patterns as well.
Yes we offer affordable mobile app marketing services to promote your android applications over Google Play Store and other websites. As far as launching of android application is concerned, it falls under our mobile app development scope. Our client never needs to bother about launching as from beginning to launching we handle everything.
Once you have created an android application, next step is to create a signed .apk. You have to configure your Play Store account with all the required data like app name, descriptions, keywords and urls etc. Then you have to submit your signed .apk on Play Store and publish it. Once publish, google will verify it and after the verification is approved your app is launched globally.
Yes definitely. After the completion of android app development, we handover all the source codes, credentials, key files, certificates and other required project related document. We also offer post project support to keep android app running and updated with every OS version release.
Get More In Depth Insights By Reading Out Blogs
Stop Losing Your Business To Your Competitors !!
Let's get started! Call us at +91-9650480888 or mail us at info@appcodeindia.com