SEO Company in Dubai
SEO is an area every single business wants to tap into to conquer Google rankings over competitors in today's world considering the fact there are almost 6 billion searches each day. AppCode Technologies being a well known SEO company in Dubai with Indian roots is the answer to outrank competitors allowing our client to be a forefront runner and that is the time for our clients to celebrate.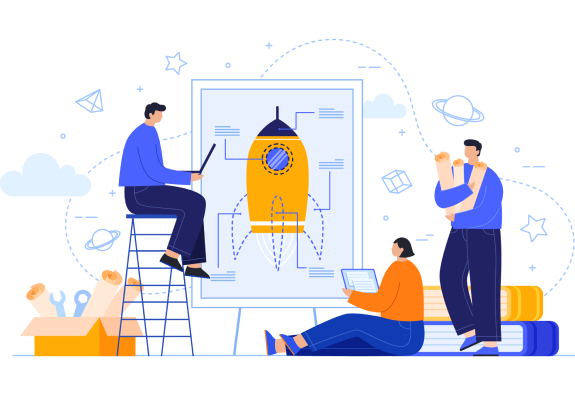 SEO can be problematic at times since uplifting rankings on search engine is a monumental task we undertake with great responsibility and can take good amount of time to convert. We always tend to focus onKPIs (Key Performance Indicators) associated with SEO, discuss it out with our clients, and help our clients in bringing down time and cost in SEO being a SEO company in Dubai.
SEO Company in Dubai: Why You Need To Choose Us
Technical SEO is some thing we do not ignore as technical parameters help us in gauging clientele website helping us in successfully handling SEO undertakings. Whenever you work with the best SEO company in Dubai like us, there is a self realisation that SEO is simply not just about content and keywords, but even those parameters surrounding website likewise page load time, bounce rate, click through rate, page speed, and so many more.
Technical aspects we do not overlook at all since they can irritate users big time in terms of user interface (UI) and user experience (UX) hampering the visual and behavioural appeal. That's the reason we conduct site audit on an ongoing basis wherein we ensure technical aspects are up to date keeping the website health on track.
Digitize Your Business With Web Development Services
Choose Us as your Marketing-Technology Partner for Web Applications by Calling us at +91-9650480888 or mailing us at info@appcodeindia.com
Lets Get Started
Rahul Chauhan | Founder | RoomsXpert.com
He got the portal stable & is being developed under his able guidance. He and his team took all the pain, conceptualized, designed & got them worked. I strongly recommend Mr. Sandeep Srivastava of AppCode Technologies for all future requirements. I wish them all the very best for their all future endeavours AppCode Technologies is an excellent technology partner for us.
Anil Yadav | Director | Secondbuy Tech Pvt. Ltd.
Sandeep Ji gave a shape to my idea of "SECONDBUY" mobile app and take it on new heights. I appreciate his thinking on mobile app development. I also appreciate his team which has in depth knowledge to bring the ideas to reality. Today "SECONDBUY" mobile app is flying due to their dedication. I highly appreciate & recommend the AppCode Technologies Pvt. Ltd.
Sanjiv Dhir | Director | Azure Collections
I, SANJIV DHIR Director of Azure Collections highly recommend Mr. Sandeep Srivastava of Appcode Technologies Pvt. Ltd. for their capability in web development, mobile application development and as a software technology partner for all your website & other software development needs. We wish Mr. Sandeep Srivastava all the best in their future endeavours.
SEO Company in Dubai: Increase Brand Visibility & Sales
Misconceptions can be the biggest hurdle here and not to consider them first hand is the key to stay away from the KPI potholes. Our responsibility as a SEO company in Dubai is to have a global impact so as to have our clients excel in the predefined KPIs while avoiding an adverse impact on the search engine rankings irrespective of what niche a business belongs to.
Henceforth, we take enough time to research out the KPIs individually so as to comfort clients with a sure shot SEO services strategy moving in the right direction irrespective of the results. Being experienced SEO Company, SEO can be cracked by us if you take an initiative in telling everything about yourself and the competitive scenario not to mention the target market so that we have a fairly rough idea of how to go about devising SEO strategies that would help our clients to rule uninterrupted and seamlessly on search engine result pages (SERPs).
Stop Losing Your Business To Your Competitors !!
Let's get started! Call us at +91-9650480888 or mail us at info@appcodeindia.com