SEO Company in San Jose
Appcode Technologies has been having a strong foot hold in India backed by passionate team of professionals good with SEO and catering clients across San Jose and all over California. Founded way back in 2016, it has emerged to be as a winner SEO services in San Jose by helping clients get to be seen all across the place in search engines. Through our years of experience, we know exactly what to be done for our clients to be preferred by Google high on rankings.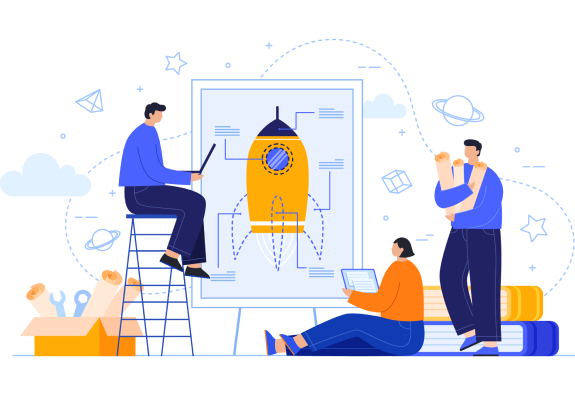 Inspite of our Indian base, we always have chosen a holistic approach towards our SEO undertakings that has led us to be the best SEO company in San Jose. Being not just the top SEO company in San Jose but even across California, we value Google and its algorithms big time so that our organic ways of capturing traffic help businesses gain sustainable reputation. Our strategy is well edged out with online traffic converting to leads and conversions.
SEO Company: Why Choose Us
White Hat SEO services fuels a business on search engines and having a well-planned strategy have the greatest potential to significantly grow your business. We do not simply claim ourselves the best company in San Jose but we actually do things what it takes to bring awareness related to your business. For this we dive deep into our search engine optimisation efforts for a dynamic performance helping you to stay on top of search engine result pages (SERPs).
Digitize Your Business With Web Development Services
Choose Us as your Marketing-Technology Partner for Web Applications by Calling us at +91-9650480888 or mailing us at info@appcodeindia.com
Lets Get Started
Rahul Chauhan | Founder | RoomsXpert.com
He got the portal stable & is being developed under his able guidance. He and his team took all the pain, conceptualized, designed & got them worked. I strongly recommend Mr. Sandeep Srivastava of AppCode Technologies for all future requirements. I wish them all the very best for their all future endeavours AppCode Technologies is an excellent technology partner for us.
Anil Yadav | Director | Secondbuy Tech Pvt. Ltd.
Sandeep Ji gave a shape to my idea of "SECONDBUY" mobile app and take it on new heights. I appreciate his thinking on mobile app development. I also appreciate his team which has in depth knowledge to bring the ideas to reality. Today "SECONDBUY" mobile app is flying due to their dedication. I highly appreciate & recommend the AppCode Technologies Pvt. Ltd.
Sanjiv Dhir | Director | Azure Collections
I, SANJIV DHIR Director of Azure Collections highly recommend Mr. Sandeep Srivastava of Appcode Technologies Pvt. Ltd. for their capability in web development, mobile application development and as a software technology partner for all your website & other software development needs. We wish Mr. Sandeep Srivastava all the best in their future endeavours.
SEO Company in San Jose: We Drive Sales
As an experienced SEO company in San Jose we test every aspect of SEO parameter of your website. We strongly believe in a data driven approach towards strategising SEO by planning in advance what should be done and what shouldn't. We have spent years to stay as the top SEO company in San Jose and we promise not to disappoint you no matter what industry, scope, or size you belong to since you need a digital marketing agency to help you out in establishing a presence whether you be an individual, startup, or an established enterprise.
Stop Losing Your Business To Your Competitors !!
Let's get started! Call us at +91-9650480888 or mail us at info@appcodeindia.com