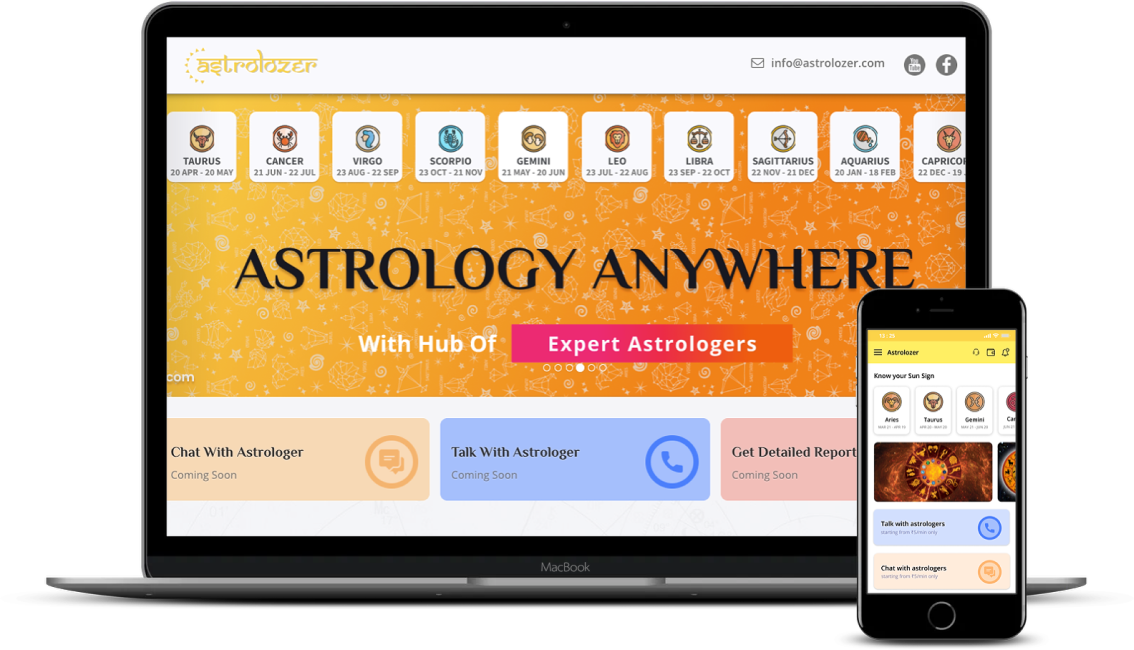 Astrology Community Platform (Website, Web App, Mobile App & Digital Marketing)
Astrolozer.com is a platform which has been created to utilise technology and ancient wisdom to solve people's problem. It is a platform that intends to provide people a guiding light when people are confused about their circumstances or for any other general inquiry which is bothering them.A person faces various dilemmas at various phases of life. At that time, he looks for a friend who would not only give him genuine advice, which would be best for this future. In many circumstances, a person wonders why certain things are happening to him. At that time, if someone can explain to him the events and the expected events, it gives a lot of clarity for taking the future decisions, apart from building the confidence. We at Astrolozer.com intends to be your trusted friend and endeavor to provide you with the best guidance.
Voice Communication
The concept is to enable a normal phone call with masked number so that astrolger can communicate via web to user over phone.
Chat Communication
It establish a private 1-to-1 chat between the astrolger and users in web to web and web to mobile manner with real time messaging.
Location Based Pricing
The portal and mobile apps are location based and displays the rates of call/chat service based on user's actual location.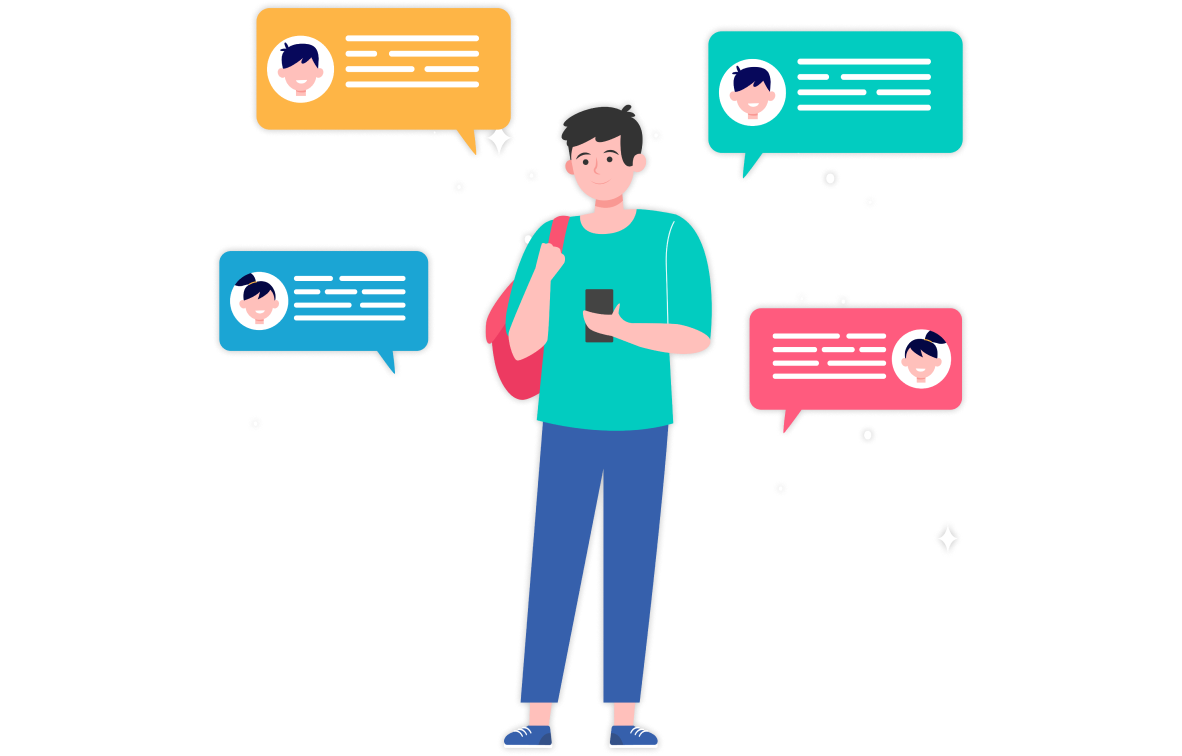 Requirements Of the Business Idea
The requirement was to create a communication channel between astrologer and customers via call and chat.
Location based pricing
Web-to-web and web-to-phone voice calling functionality
Web-to-web and web-to-phone chat functionality
Google & Apple login alongside conventional email-password login
Discounts & coupons feature
Order history and payout management
Order history and payout management
Have a similar kind of concept in your head. Call us +91-9650480888 or mailing us at info@appcodeindia.com
Lets Discuss
Voice Call And chat communication
Our major challenge was to create an end to end communication channel between user and astrologer so that they can seamlessly communicate to each other.
We opted for thrid party service providers for call and chat
Apart from their documentation we have written our own custom algorithms
Our alogorithms now provide structural flow of data during call/chats
Many strored procedures were written to make 3rd party compatible with database
Reduced the delay in calls by optimising the alogorithms
Achieved call & chat seemless working with rarely 2-3 seconds delay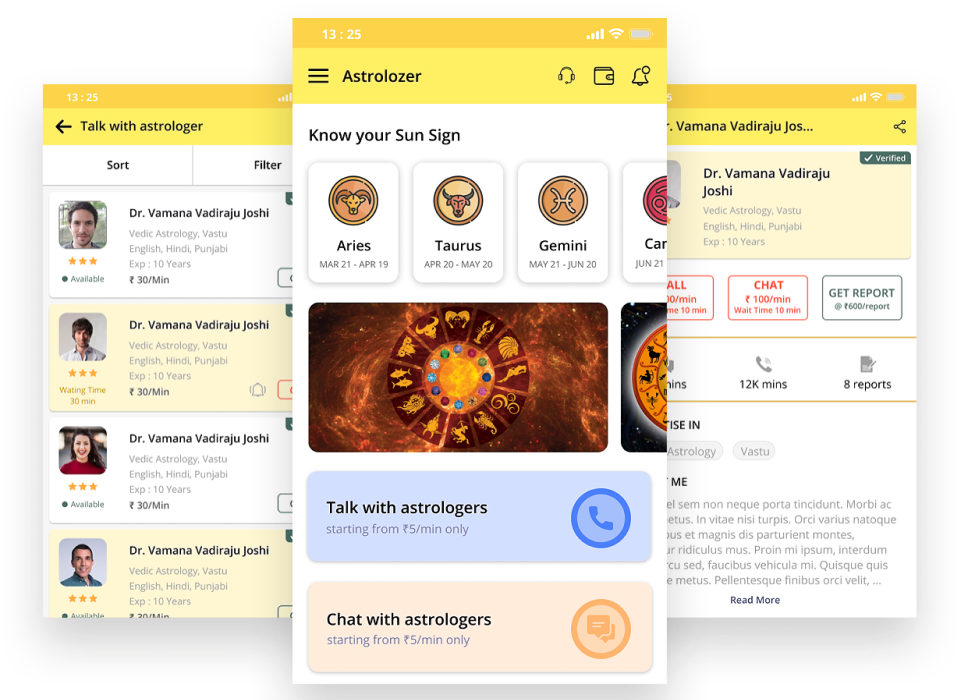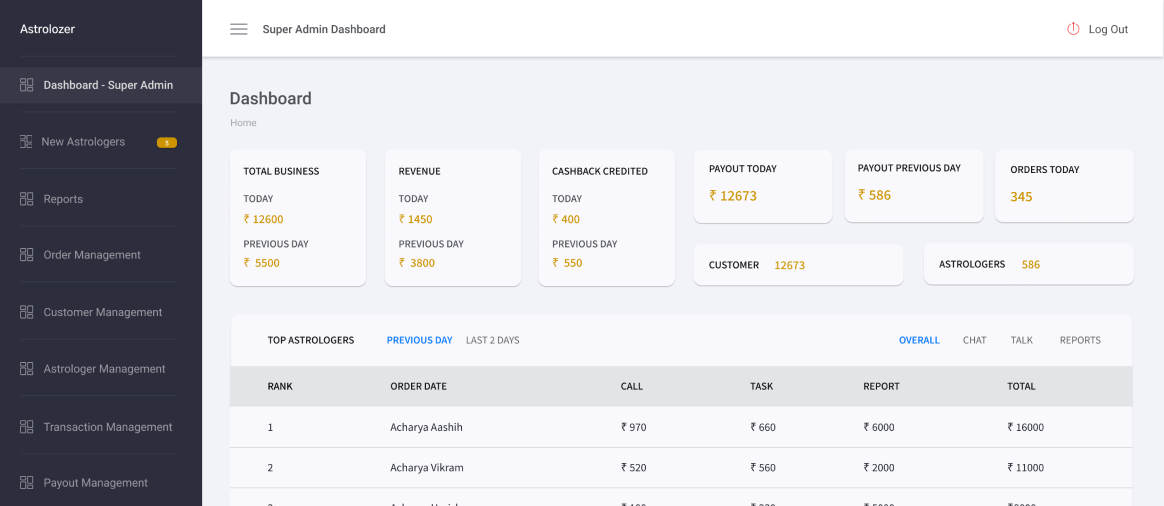 Multi lingual support implementation
To support multiple languages on android, iOS and web we haven't used any thrid party libraries and achieved it through formal coding
We have created a database of all the words which would change on language switch
We have worte every language interpretation of each word in other language
Now we just check what language user has selected and load the dictionary
TO create language dictionaries we have used Google Transalate
Read More Case Studies Like This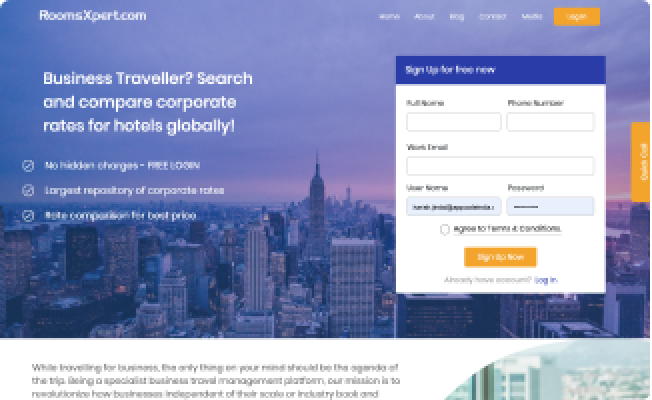 RoomsXpert
Search and compare corporate rates for hotels globally through B2B hotel booking aggregator platform for business travellers via roomsxpert.com
Website
Python
RPA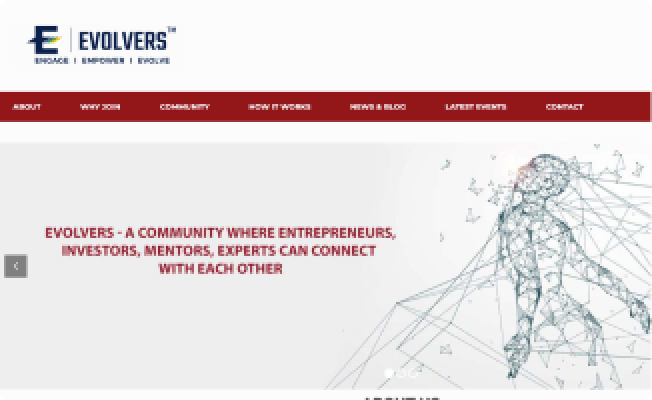 Evolvers
We build custom and responsive websites & portals that are way more pleasing, precisely tailored and visually pleasing to make it stand apart from crowd
PHP
Website
Ready To Get Started?
Do you have an idea? Our developers have expertise and talent in coverting your idea in to secure scalable and successful application or product. No matter where you are in the planning process of your project, our developers are happy to help you. We have business analysts who discuss your plans & challenges, skilled developers who evaluate your existing apps or even make some initial recommendations and project manager to control your project.
Lets Get Started
Get More In Depth Insights By Reading Out Blogs